Fact or Fiction
What is real and what is not
...?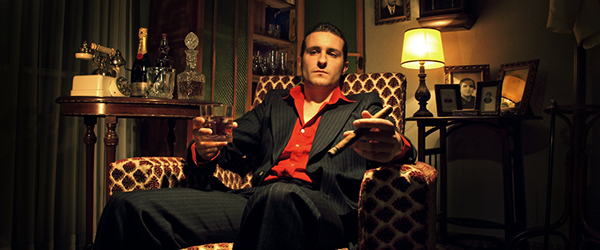 "Realidad o Ficción" es una serie de fotografías en las que presento retratos de distintos personajes reales y cotidianos, pero dotándolos de cierta ambivalencia. Por un lado mostrando individuos humanos a los cuales intento dotar  de una atmósfera ficticia e irreal, y por otro, doto de un sentido tópico y humano a sujetos que en si mismos parecen más sacados de un universo ficticio.
Cada uno de estos retratos pretende ser una deconstrucción del sujeto, en la que intento mostrar esa doble polaridad, la visión externa del personaje, (su vida, costumbres, entorno y ambiente más cercano) y a la vez un  intento por escarbar en su psique más intima, despojando al individuo de su coraza y mostrándolo ante el objetivo tal cual es:
 "…Un retrato psicológico que los despiece, para después reconstruirlos y exponerlos con la ayuda de todo aquello que los representa…"
Mediante la  adopción de distintas técnicas fotográficas, utilizadas tanto en el campo del cine, como de la publicidad, intento recrear estas escenas cuidando de manera especial  los diversos factores que componen la elaboración de una escenografía: iluminación, localizaciones, modelos, atrezzo, etc.
Para finalizar, decir que todo esto no es más que un intento por crear retratos, un conato de plasmar, de recoger en una sola imagen, de enjaular en las celdas de un solo CCD no solo la vida de unos personajes, sino también el momento, el lugar y el universo que los rodea, en su aquí y su ahora…
-------------------------------------------------------------------------------------------------------------------------------------------------------
Fact or Fiction "is a series of photographs that present different portraits of real people everyday, but providing them with some ambivalence. On the one hand showing human individuals who attempt to provide an atmosphere fictional and unreal, and the other, endowed with a sense and human topical subjects which in themselves seem more removed from a fictional universe.
Each of these portraits intended as a deconstruction of the subject, I try to show this dual polarity, the external view of the character (his life, customs, environment and immediate environment) and also an attempt to dig into his psyche more intimate, depriving the individual of his shell and showing it to the target as it is:
 "... A psychological portrait that exploded, and then rebuild them and expose them with the help of everything that is ..."
By adopting different photographic techniques, used both in the field of film as advertising, try to recreate these scenes especially careful of the various factors that make the development of a stage lighting, locations, models, props, etc.
Finally, saying that this is only an attempt to create portraits, an attempt at capture, collect in a single image, caged in cells of a single CCD not only the lives of some characters, but the timing The place and the universe around them, in his here and now ...