Shakespeare at Pratt Poster Series
This is a two part poster series for Shakespeare at Pratt for the two plays Hamlet and Macbeth. The posters are three dimensional and are made of plexiglass cases, each half an inch thick with some sort of natural element within the case that relates to the play. Because of Pratt's natural and green campus, I wanted to create posters that utilized materials from the earth, dirt and sticks respectively. The letter are cut of plexiglass and within the case, so that the quotations appear immersed in the natrual element. The information about each play is laser etched on the surface.
"O, that this too too solid flesh would melt."
This quotation is from Hamlet's first sililoquy and is about death, a theme that is very present throughout the play. The cemetary dirt that surrounds the type is meant to bury the type.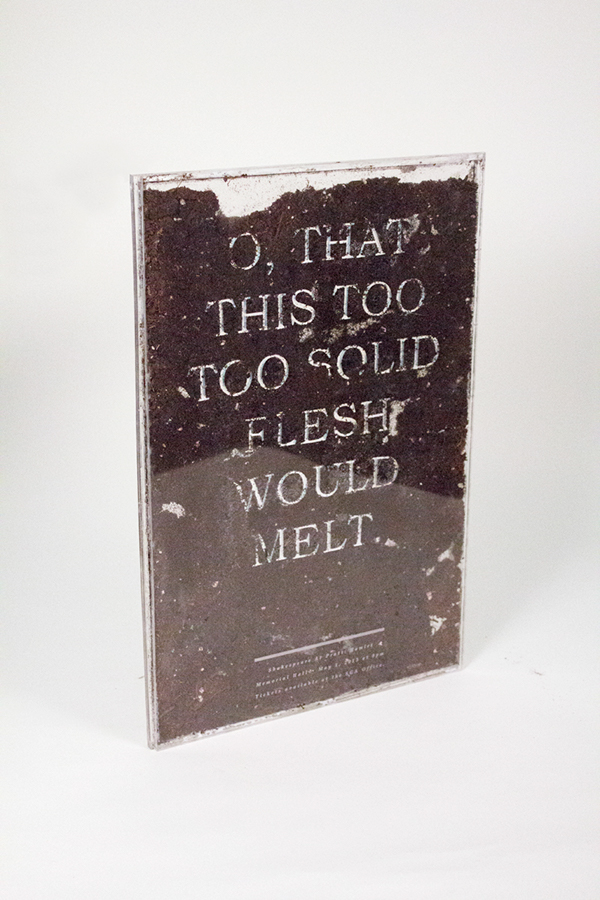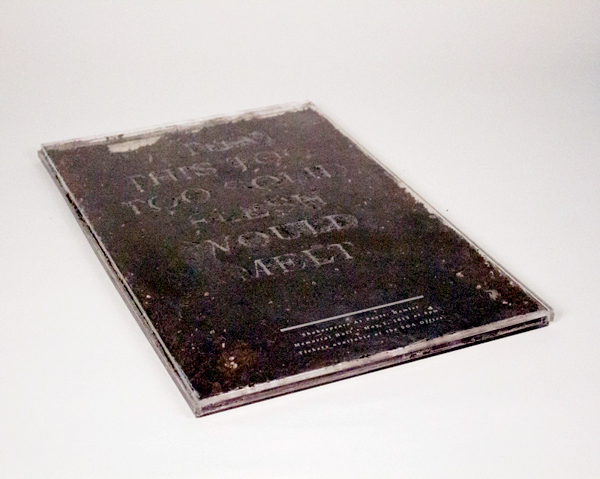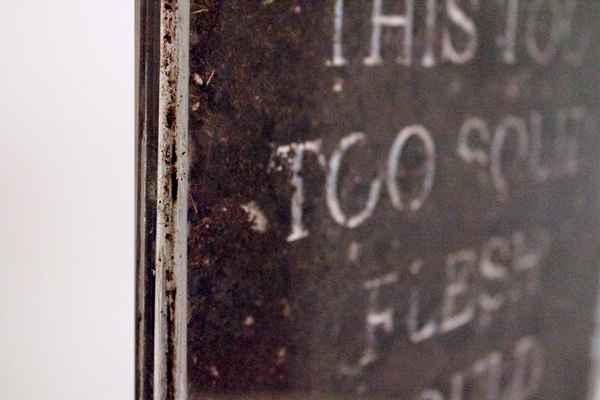 "What, can the devil speak true?"
This quotation touches on the many prophecies that exist in the play. The initial prophecy telling Macbeth that will become king. Then the final prophecy states that his crown is safe until the Birnam Woods move, which he believes will never happen, but as the opposing army attacks Macbeth, they bring sticks from the Birnam Woods, thus moving the forest and that is when Macbeth knows that his reign is over. The type is meant to look attacked by the sticks within the case.