Exigo provides the premier platform-as-a-service (PAAS) solution for the direct selling industry, supporting the top companies in the market. 
Challenge


Evolve existing branding to create a cohesive brand platform that articulates Exigo's technological superiority and open platform architecture.



Execution


The brand identity was evolved to represent a forward-thinking mentality. Custom illustrations were created to reinforce these brand distinctives. These elements, along with a refined messaging base, were translated to marketing and developer websites.
User Interface & Web design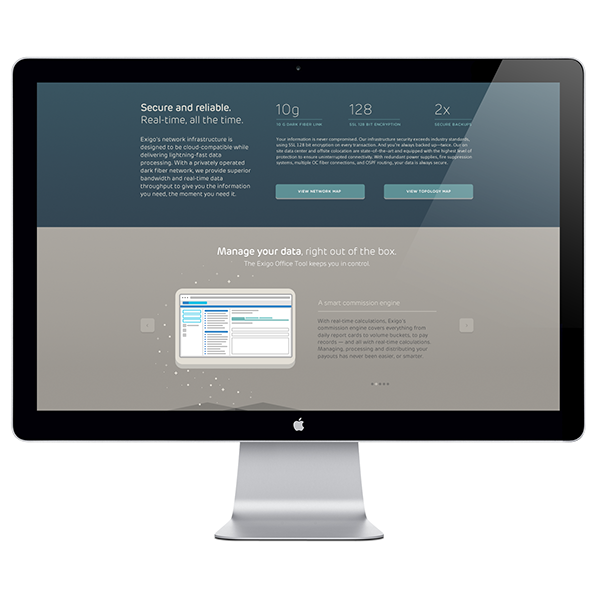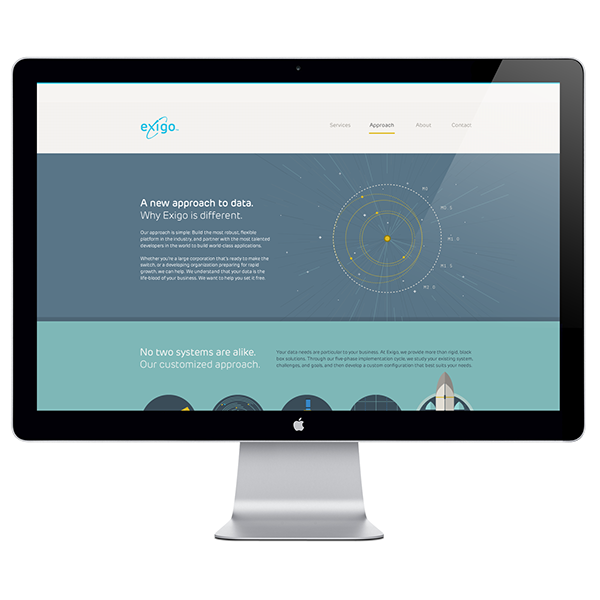 Various illustrations used throughout website