The Texas Society of Architects is the Texas chapter of the American Institute of Architects (AIA), and has over 6,000 members around the state. Headquartered in Austin, it is considered the "Voice for Texas Architecture."
In 2011, Dyal led the initiative to assess and refresh the Society's brand and identity. Working closely with the organization's leadership and staff, he addressed the overall institutional identity and its application to brand touchpoints, including promotional and collateral materials, website (developed by Elemental Blend), Texas Architect magazine, and all graphics pertaining to the annual convention.
In-house Society staff implement the standards on an on-going basis with Dyal providing consultation as required.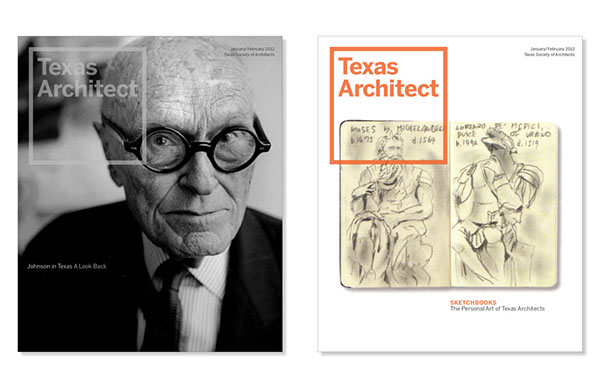 Project designed while at Dyal and Partners. Creative Director Herman Dyal.