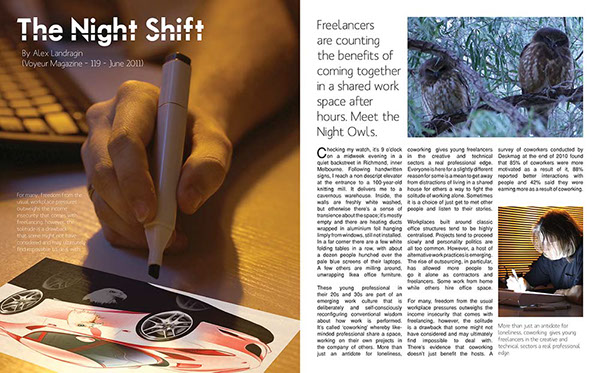 TAYLOR Magazine is a publication that likes to embrace not only the latest in Australian style,
fashion and trends, but seeks to represent Australian creativity in all fields. 
The brief required a unique and creative approach to developing a series of photographs to depict
night workers that support the article, "The Night Shift", for a monthly edition of Taylor Magazine.
There was no set budget, but the key requirements for image capture were to depict a creative night
worker and a night scene.