Philips Stadium - 4th floor
Of old, the fourth floor of the Philips Stadium has housed the PSV Business Club. After a radical refurbishment the elongated room now consists of three different areas, each with its own character: the trendy Lounge, the Sports Cafe and the classic Living area. The zones can be partitioned off by large pivoted doors. An acoustic division with an ancillary corridor was created by building a structural wall between the external and internal walls. In the Sports Cafe the emphasis was on creating a warm, intimate atmosphere. Very large tailed in circular ceiling elements with RGB LED lighting break up the elongated area. The dominant colour scheme is red and white, the PSV colours. M+R also designed the carpet pattern and the extraordinary showcases for the many trophies.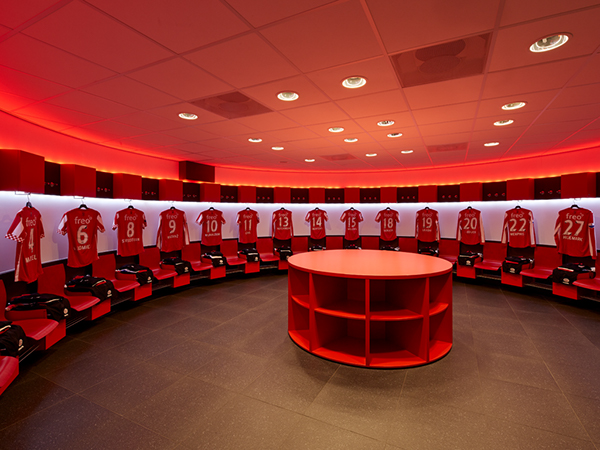 M+R designed the dressroom for the PSV football selection.