Barbecuing means conviviality, sharing, harmony: the outdoor gourmet combines these elements with the pleasure of taste, by creating a product whose results will be as excellent, delicious and tasty as those of an indoor kitchen.
We worked for
madeindreams
to design and develop a new BBQ, a project that rebuilds the idea of barbecue introducing the concept of outdoor gourmet. This product will be soon distribuited by
BQ2
.
A large central drawer provides you with plenty of space to store all the accessories and utensils for cooking. 
The large doors below allow you to store everything you need and offer a large space for the gas tank and all the cleaning tools.
BQ2's eye for detail also focuses on functionality: every product is equipped with removable grease collection tanks that ensure a very simple and fast cleaning.
K
nobs are milled from a single block of aluminium, a precision mechanical manufacturing which is typical of products of the finest craftmanship. Each knob is provided with a LED lighting ferrule.
The central handle is a sandwich made of steel and oak wood, finely assembled. 
The steel lends solidity for a firm handle, whereas the wood enriches the product and its appearance.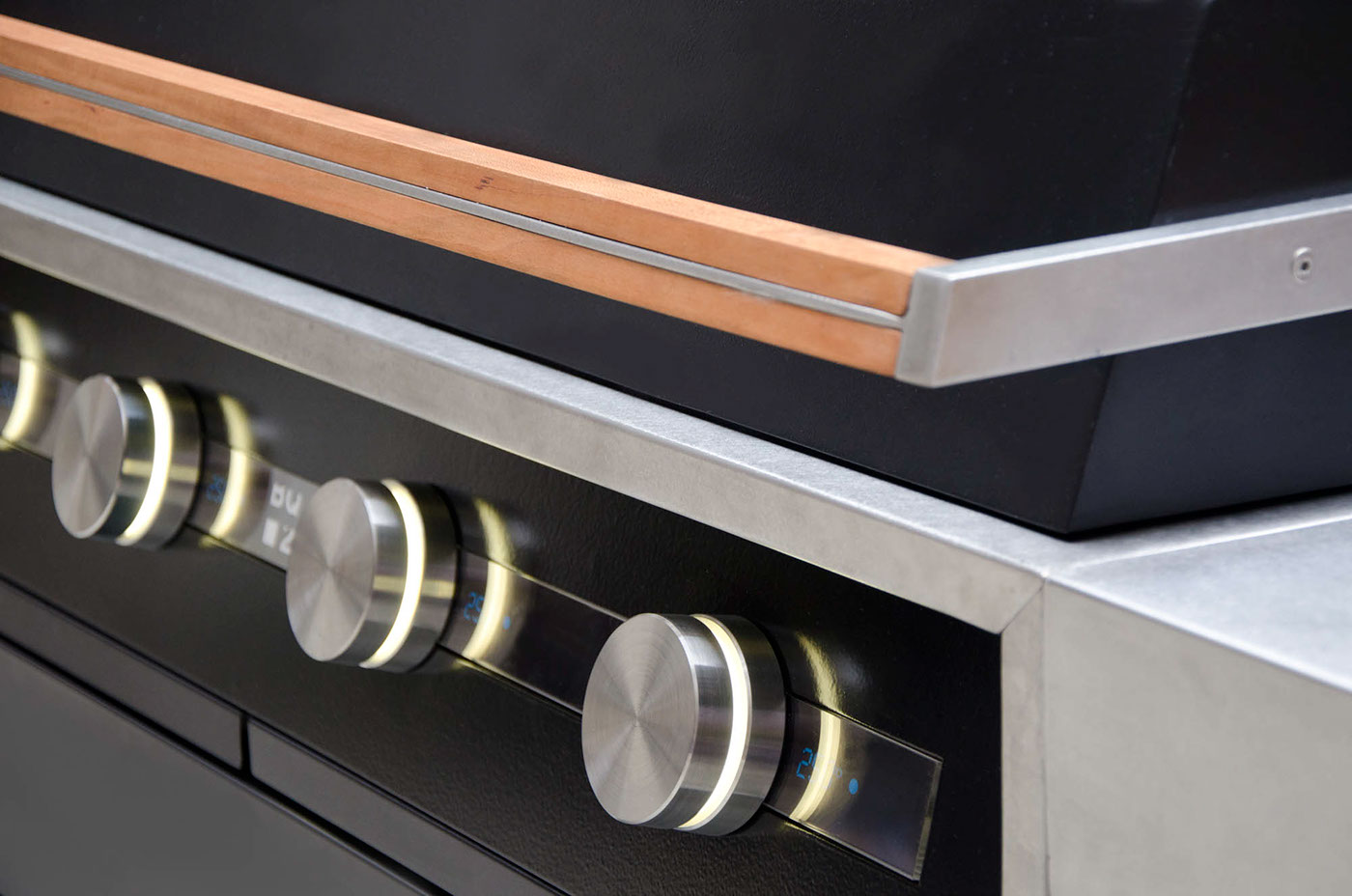 BQ2 is equipped with enamelled cast-iron grills, the best heat conductor for cooking.
Cast iron, better than steel, keeps the temperature constant, and it never produces thermal shocks that might affect the final results of your cooking.