"He does have a home. It just doesn't have four walls." -Kiana replies to someone who tells her he wants to give her happy 3 month old puppy a home. 
I am documenting young travelers and their dogs in San Francisco. I am interested in the dynamics between the street kids and their dogs. Do they have these dogs for companionship? Protection? Psychological reasons? They have their dogs for all those reasons. Many of these kids take excellent care of their dogs and brag about feeding them before they feed themselves. Over time, I have come to realize these travelers are able to take care of their dogs maybe even better than someone with a full time job. They are with their dogs 24 hours a day and many of them are very well trained. With the help from the organization VET SOS, transient dogs get the vet care they need for free or very cheap.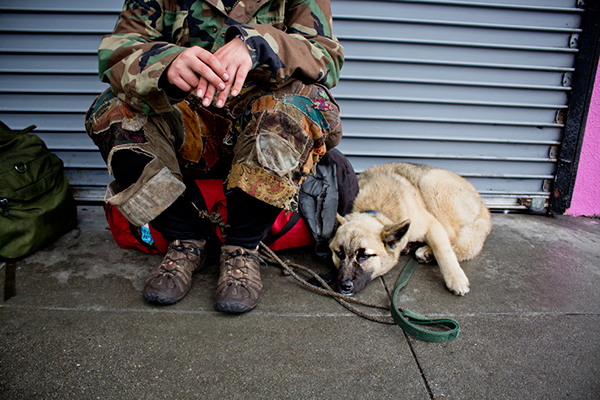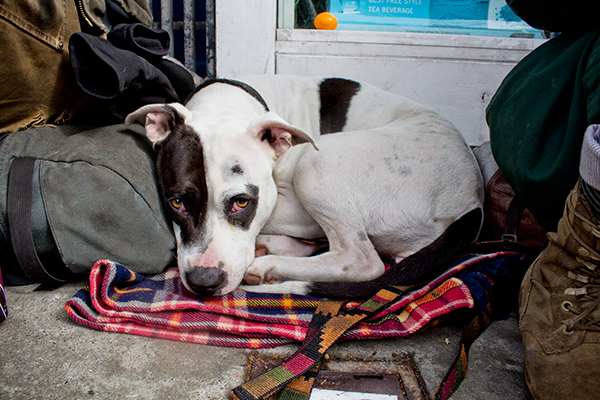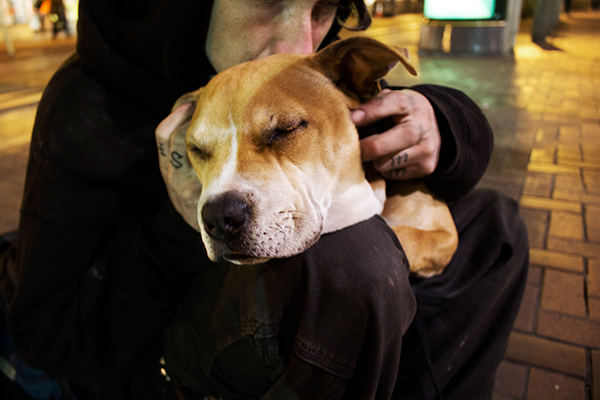 For more photographs of the dogs and information, please click here
And a special thanks to the people and dogs that helped me make this happen.