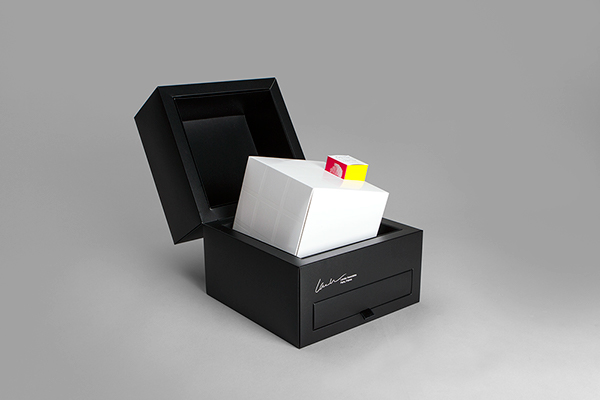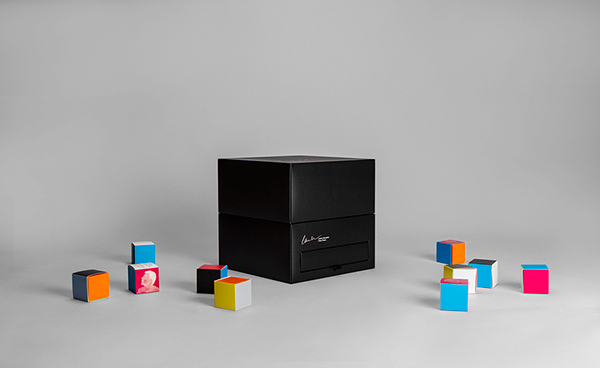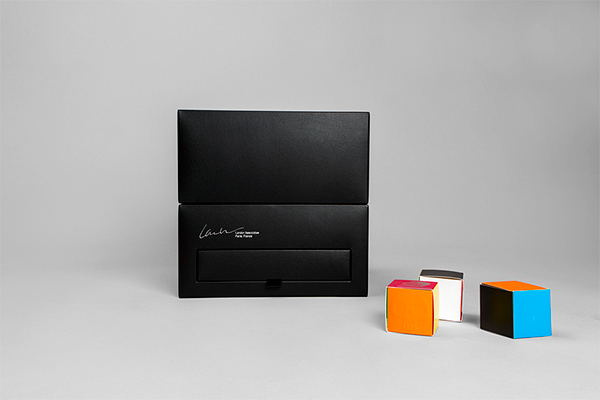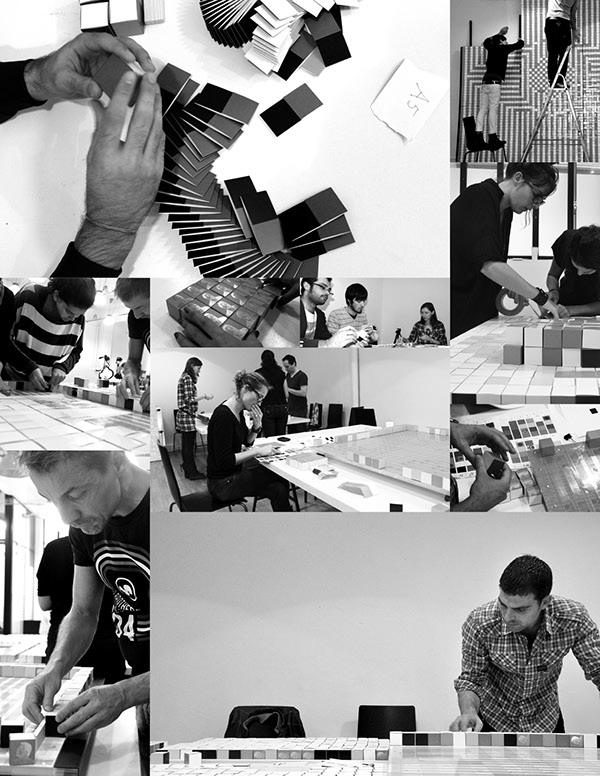 Ceci n'est certainement pas une Pomme:

This piece is a reinterpretation of the famous painting, Ceci nest pas une pomme (This is not an apple) by the surrealist Belgian painter Rene Magritte. In his piece, Magritte challenges the viewer by painting a very realistic apple and affirming that is not one. In fact, what he is doing is reminding the audience that a painted version of something is not the same as the real thing. Therefore, if magrittes beautiful and really well crafted apple is not the real thing, than the digital version or pixel version of one is definitely not one. Hence, the sentence foiled on to every white cube of this piece Ceci nest certainement pas une pomme (This is definitely not an apple).
Joao Peres, Sydney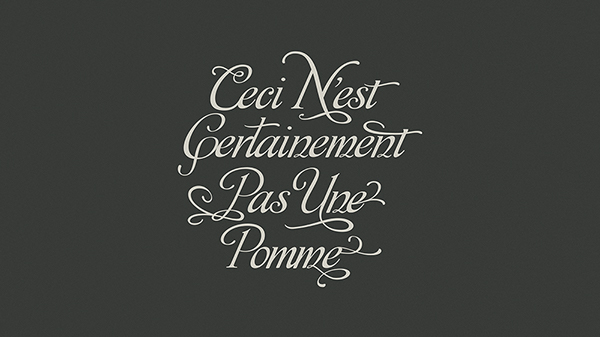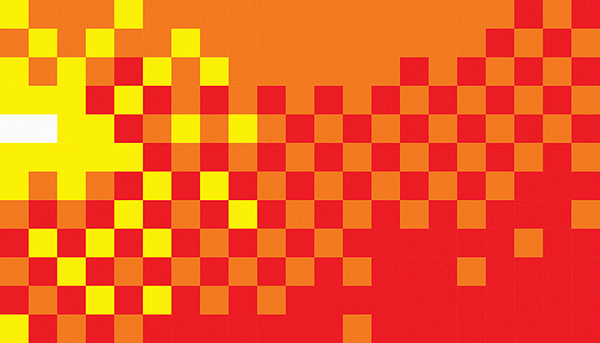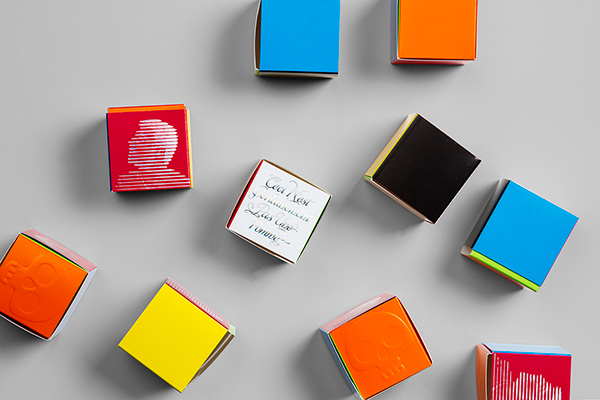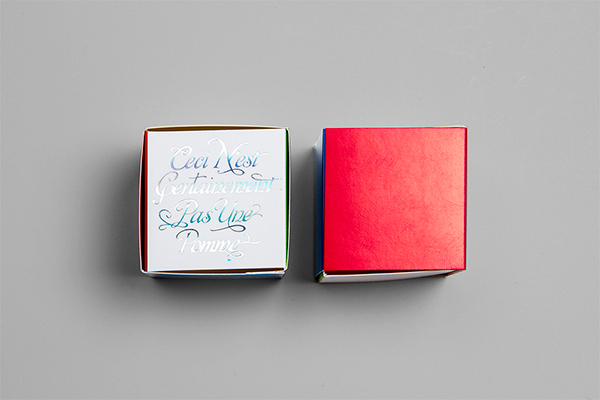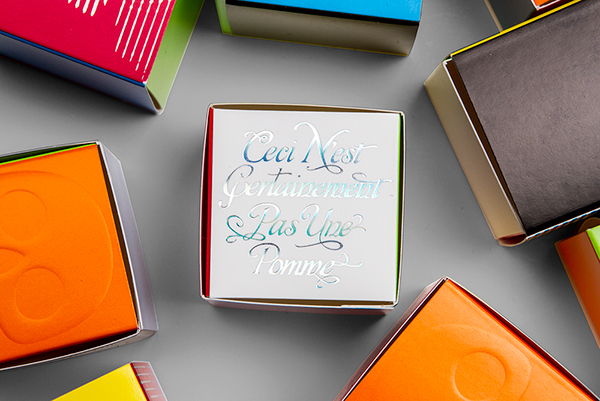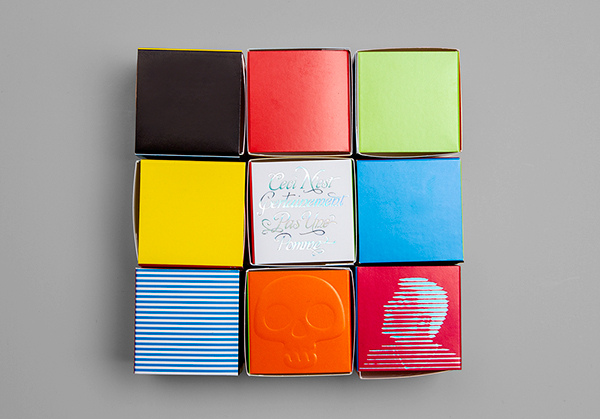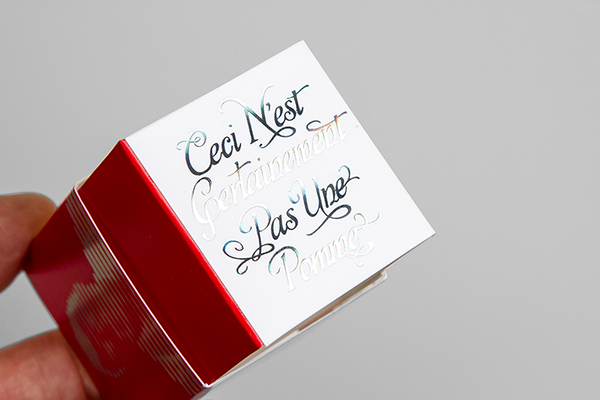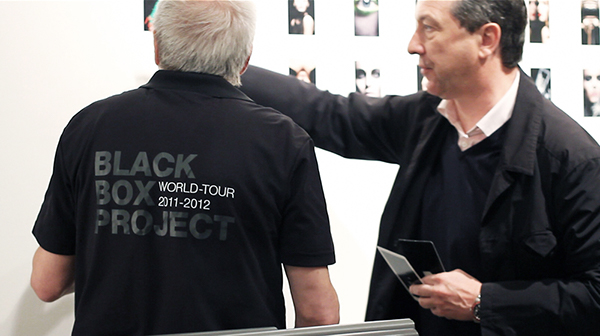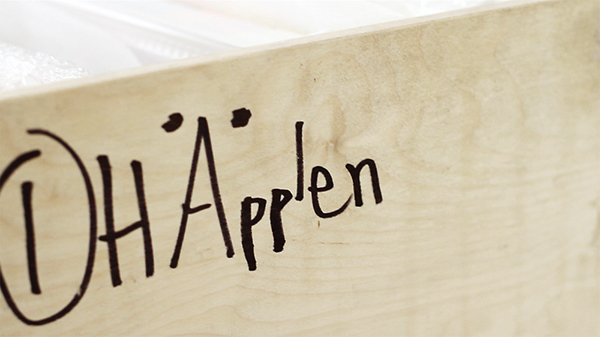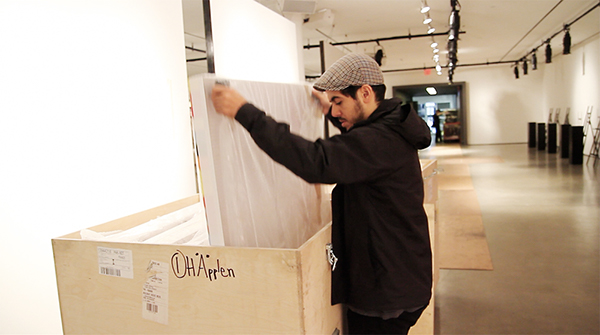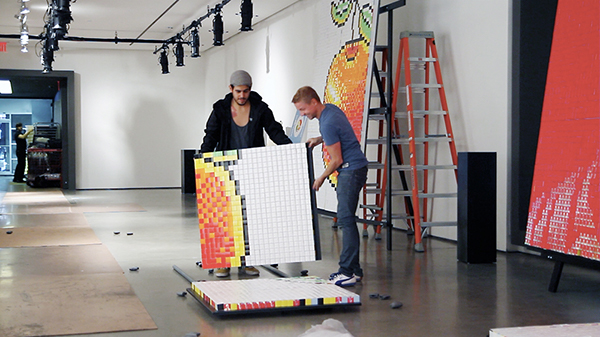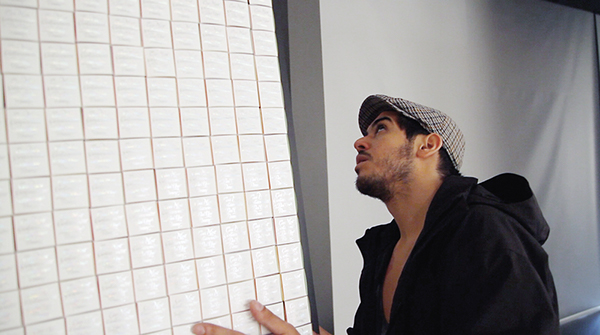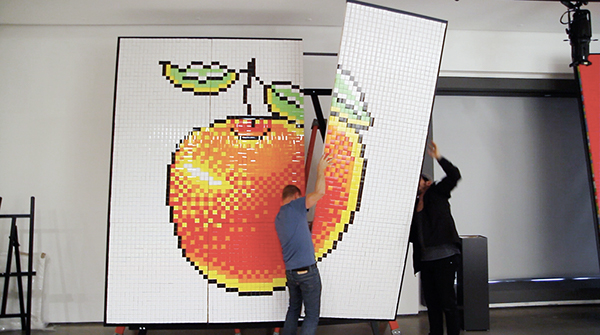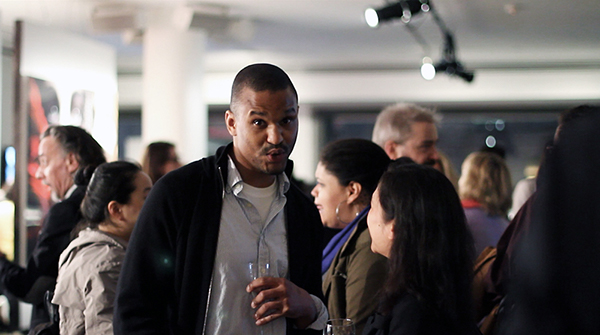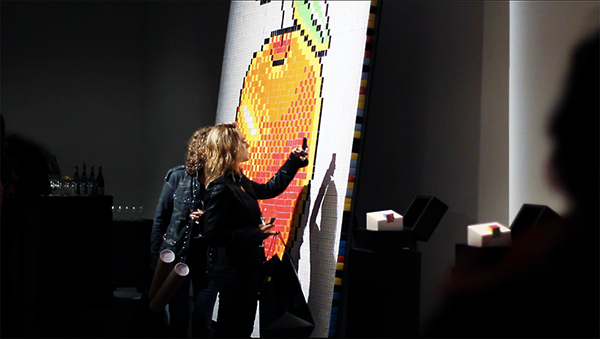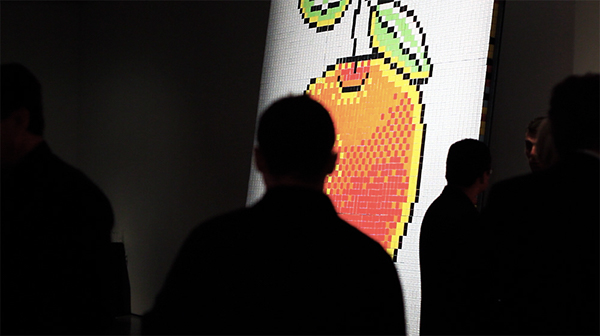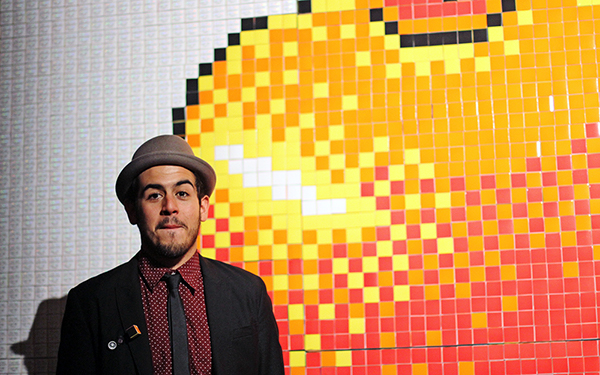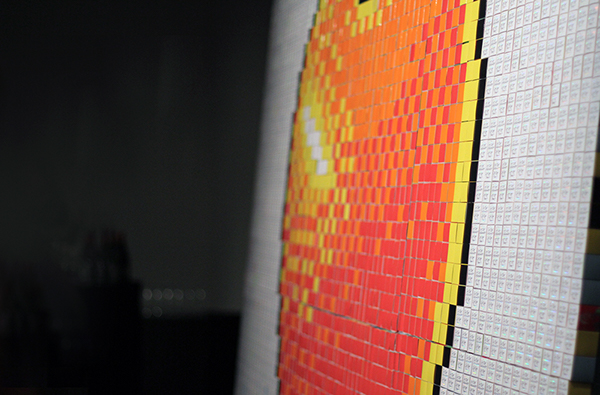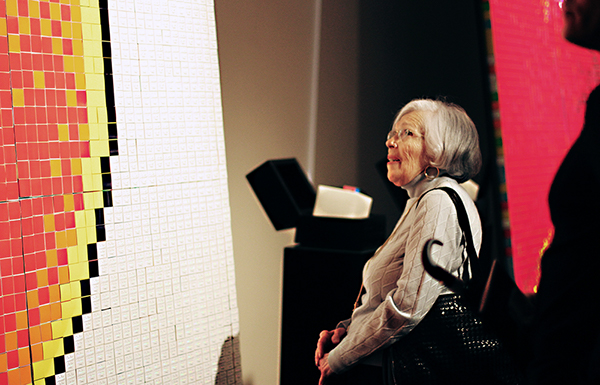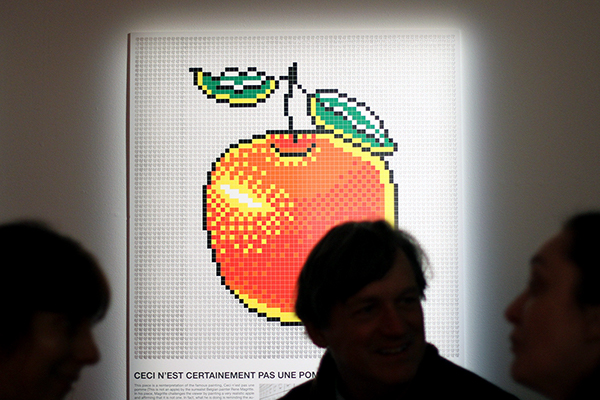 The One-Eyed Man is King:

In the land of the blind, the one eyed man is king. Shimmering crisp white and bright yellow lines create a blinding sensation, revealing an eye embedded in the colours. On this yellow/white field, the iconic phrase is varnished in transparency, only visible to those who see this piece in the right angle and light. And if there is still doubt, just touch the pixels and discover subtle embossing on strategically placed cubes, creating giant characters in braille. The one eyed man sees in multi-sensorial emotions. 

Dont you just miss the old passport photo booths? Expressive, varied and an experience that was fun, maybe. It allowed for three serious shots and a joke one,or a dud the one where your eyes were shut. It could even be a shared experience with friends or partner, or even your dog. I hate the digital booths. Precise, boring and a strangely digital quality with horrible colours. Thats where the idea came form, but lets face it, underlying all that is probably ego. What about me?

Jason Little, Landor Paris
As we evolve from paper to pixel we sacrifice the sensory pleasure of touch, but lets hope we can hold on to taste. Because there is nothing quite as satisfying as a big plate of mums home cooked meat and three vege! This piece is constructed by stacking pixels on 3 levels (table, plate food) to reveal an artwork in three dimensions. Bon Appétit!
Catherine Van Der Werff, Landor Paris
20,000 INVERCOTE CUBES, PRINTED, EMBOSSED,VARNISHED AND ASSEMBLED INTO FOUR LARGER THAN LIFE ARTWORKS. THIS IS THE OUTCOME OF MONTHS OF DESIGNING, CALCULATING AND PREPARING. FINALLY ON NOVEMBER 23, DURING THE OFFICIAL LAUNCH OF THE NEW  IGGESUND INVERCOTE BLACKBOX CAMPAIGN, WE WELCOMED MANY NATIONAL AND INTERNATIONAL GUESTS AT THE SWEDISH CLUB IN PARIS FOR THE FIRST EXHIBITION OF 'VIRTUALLY REAL'
F
ollowing the exhibition, a 4cmx4cm physical pixel, supplied in a specially designed box was sent to 4,900 people across the world. 
This is to show how Invercote can be used to translate unusual ideas into the real world, and how this paper can be a magical tool in the hands of creative people. Starting beginning 2011 the exposition will start travelling the world and visit, among others, London, Amsterdam, Hamburg, Moscow and New York City.