Jack & Bernie's Label Concept Designs and Color Comps.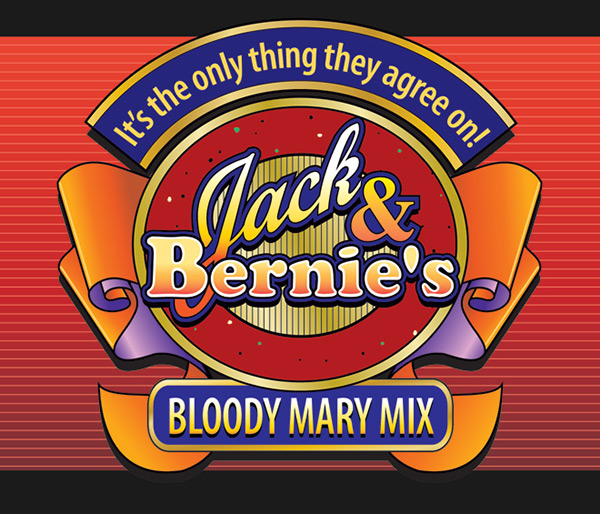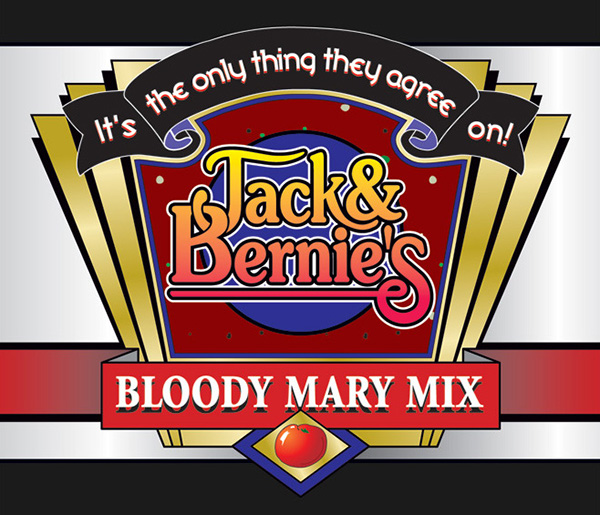 This last concept above was selected for the final front label design.
After a few color variations and a redo of the title type
the main label image was finalized.
Final wrap-around label with side panels completed.
Below- detail of the side panel with the story of Jack and Bernie.
(portrait art supplied by the client)
Below- detail of vegetable art
Jack & Bernie's final label for jug container.