I always wanted to design an entire world in detail, design the characters and environments in a consistent and elegant design language, create the story of the birth and death place to an entire cicle of life....that is what I'm trying to do in my
The 
AaeRI Priestesses
 are some of the most important and powerful members of their society and their knowledge is priceless and mandatory for the proper governing of their race. They emanate a godlike feel at first sight and their presence alone imposes huge respect.
The Guardians 

are protectors of the temple and if the case calls it, some of the most important AaeRI warriors.
AaeRi Priestesses - design sketches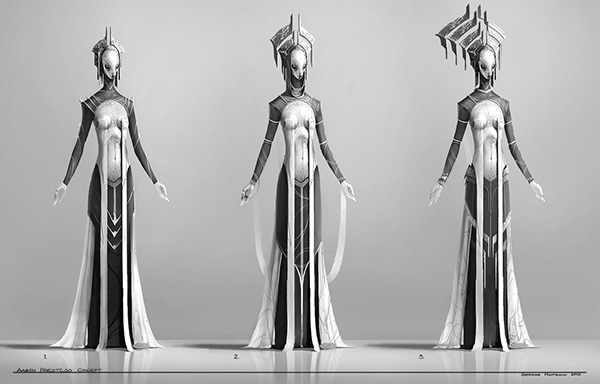 The AaeRi - Thumbnail sketches
The Capital City isthe first cradle of civilisation ever built on AaeRA, thousand of years ago, considered now to be one of the most important places in the galaxy for people who seek wisdom, knowledge, tranquility or spirituality. 
Close Up - Floating Panels concept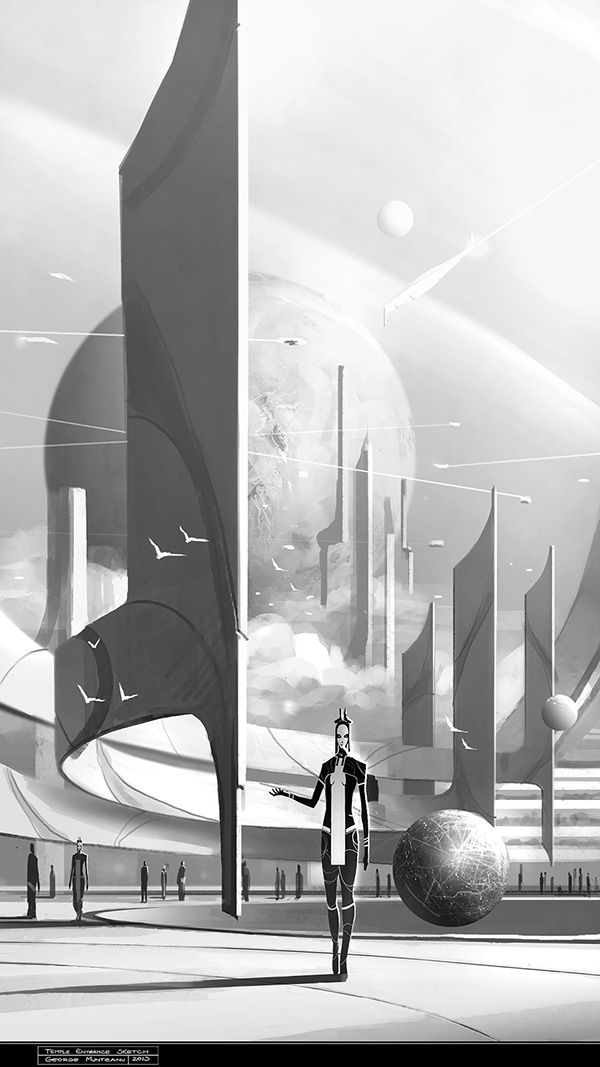 AaeRa Capital City - Sketches