Telos Face-Off
Silkscreen
A Sith and Jedi face-off at the snowy landscape of Telos. I wanted to differentiate the Jedi and the Sith in terms of character design. The Jedi is made up mostly of quadrilaterals (squares & rectangles) while the Sith lord is composed mostly of triangles to show aggression. Even their lightsabers also reflect this design decision.
Silkscreen printing by the awesome guys at Mama's Sauce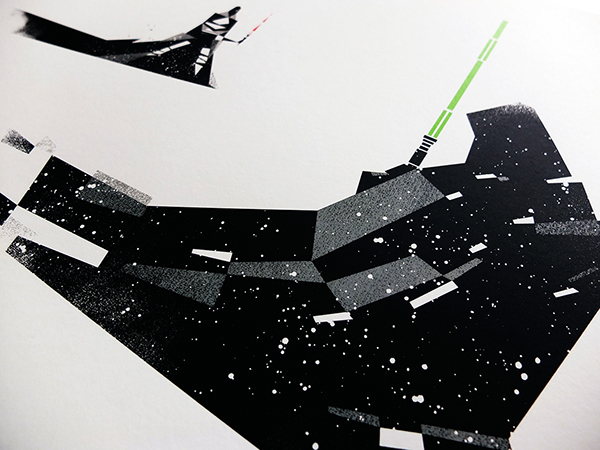 Vader Geometric Figure
Sintra & Wood
This is my own take of Darth Vader. I wanted him to look geometric and badass.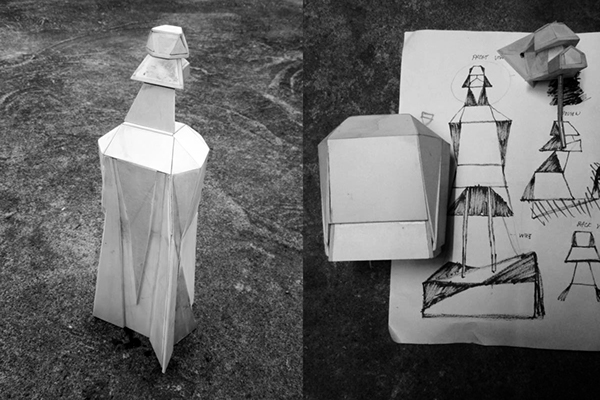 Geometric Lightsabers


Airbrush

The idea for this one is similar to the Telos Face-Off and Vader. I wanted to show the lightsabers of the Jedi and Sith in an iconic way. If you look at them you would know which one is for the Good and Dark side of the Force.