It's always hard to re create an iconic piece, but the work required from the clients are very product driven.
So we thought, why not glorify the product itself.  Using the distinctivenes of the Guinness surge, the iconic glass of the perfect pint and photographic typography play to create the artwork. The copy almost comes from the spirit of what Guinness stands for as a drink and sort of explaining what makes the world's most distinctive beer.  This was really inline with the product-drinker connection the client always wanted to match strategically.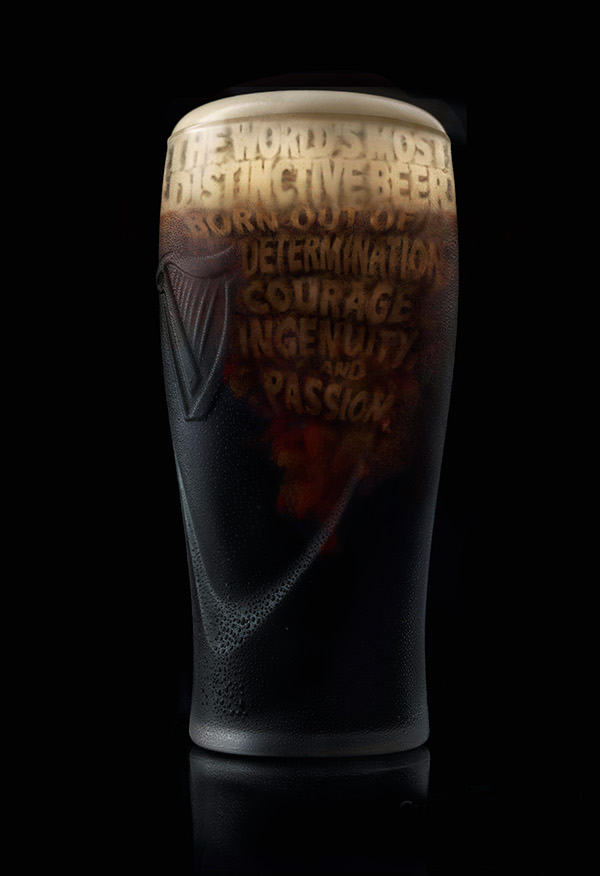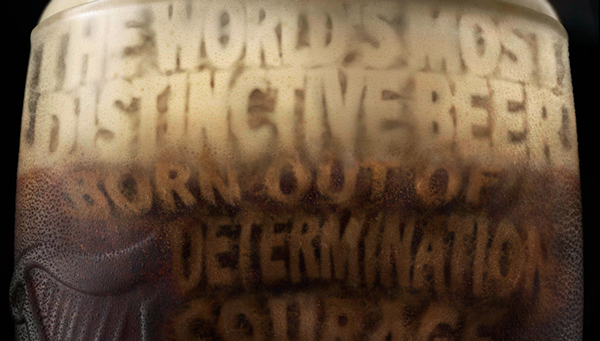 Some other renditions of the typographic play. Basically it was endless of the same thing, so we made a series of 3 for the markets to deploy around the reigion.