For my thesis project, I chose to create a website. I wanted to focus on living life gluten and wheat free because a few years ago I was diagnosed with Celiac and was unsure of what was and was not safe for me to eat. Additonally all the sources I did find, were too clinical and dry. Thus Goodbye Gluten was born. I opted to include information about gluten sensitivity and wheat allergies because of similar dietary restrictions. I kept the medical talk to a minimum and instead opted to keep the site as a source of friendly advice for anyone new to the gluten and wheat free community.
This website works as an illustrated guide to living gluten and wheat free. I really focused on highlighting what you can still enjoy on this diet with fun and colorful illustrations.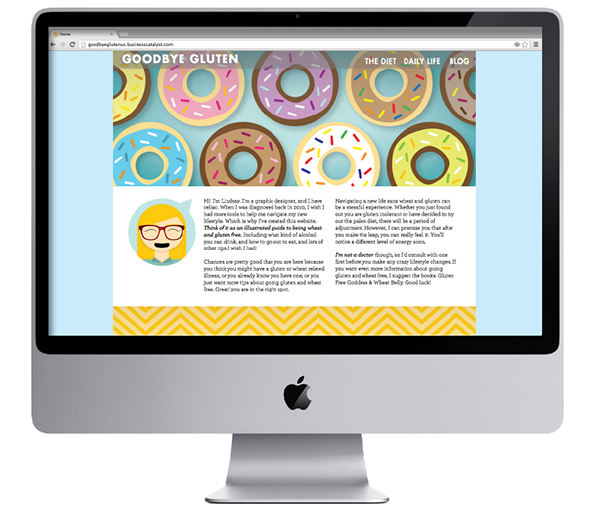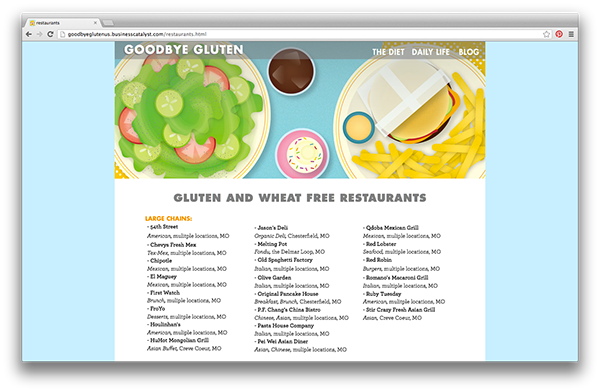 Details of illustratons for the website.