Household Credit Services Inc.

,

Household Bank N.A. and Household Bank f.s.b. (all divisions of Household International) were FCB-Krupp/Taylor clients for a number of years, during which the company experienced dramatic growth, despite the fact that there was no "Household brand". The client was finally persuaded that a consumer brand was crucial to retaining and growing their market share in the financial services and consumer credit marketplaces, and commissioned FCB-KT to undertake a branding initiative.
The process began with an extensive perceptual mapping study to determine the place of Household in the minds and emotions of current and potential customers. A brand positioning that best resonated with current and prospective customers was developed, imbued with a mythical mid 20th-century, small-town America atmosphere and expressed in the practical tagline

Household. For the Business of Living.

A multimedia campaign was then developed to introduce the brand to the marketplace.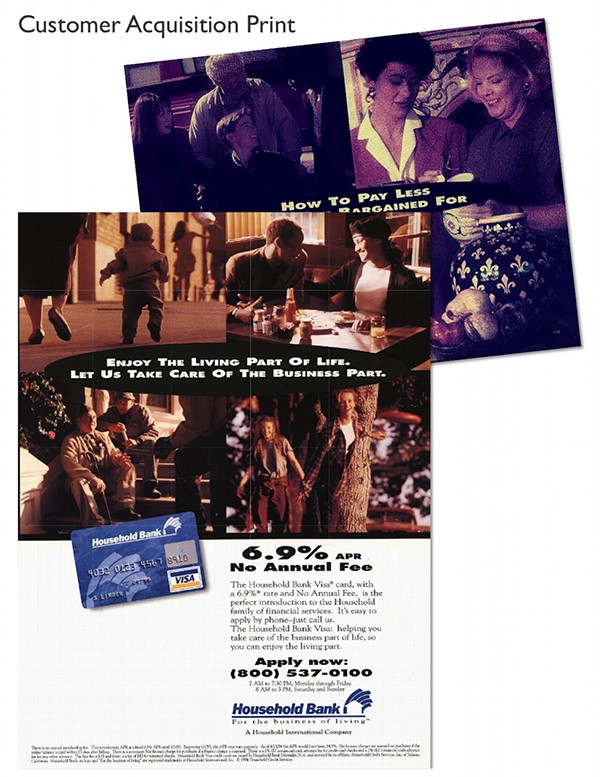 To avoid placing the entire expense of the campaign and associated creative work on the shoulders of any one division, the costs were shared across various divisions including Alexander Hamilton insurance and HFC. The campaign rolled out with a television launch that was timed to support a direct mail campaign soliciting new credit card customers.