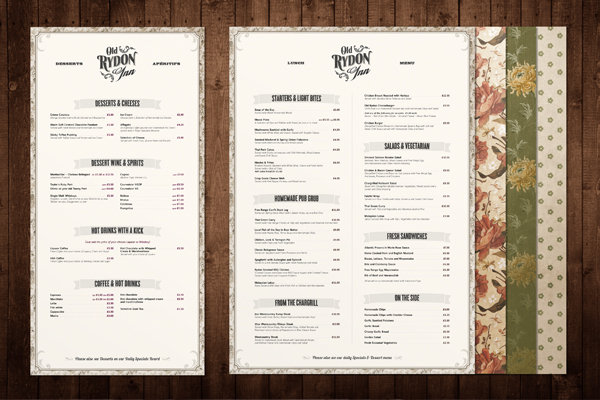 The Old Rydon Inn is a quirky little Devonshire pub with a history dating back to the 18th century. It was originally a working farm with a barn attached used for processing the rye from the surrounding fields, the word Rydon comes from Old English 'Ryge Dun' meaning 'Hill of Rye'.
There are six separate dining areas each individually decorated with rich wallpapers and fabrics including an old apple loft and a glass covered well which you can dine over on a glass table, if you have the stomach for it.
The new owners of the Inn wanted their brand to reflect both the history and the individual personality of the building

.