Annual transgender festival happens every year at koovagam near villupuram on chitra pournami day. transgenders meetup at the temple to worship aravan,(arjunas son), who was scarfised by panadavas to gain the blessings of Kali and win the war
Transgenders claims them as  an avatar of  Lord Krishna and marry araravan on the festival day. the temple preist tie mangalasutra(thali) to them 
Temple pond where transgenders tooks a bath and prepare for the event !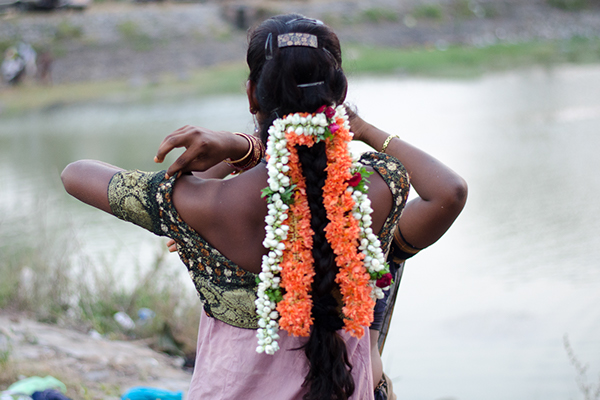 ! men will always be men ! 
On festival night ! everyone dance and enjoy thier day in temple grounds 
the next dawn is a bad day for them as aravan (arjuna's son whome they marry a day before ) was sacrifised for kali. managalasutras were torn apart ! bangles were broken ! they cry out louder than ever ! they took bath and wore white saree to symbolise them as widow !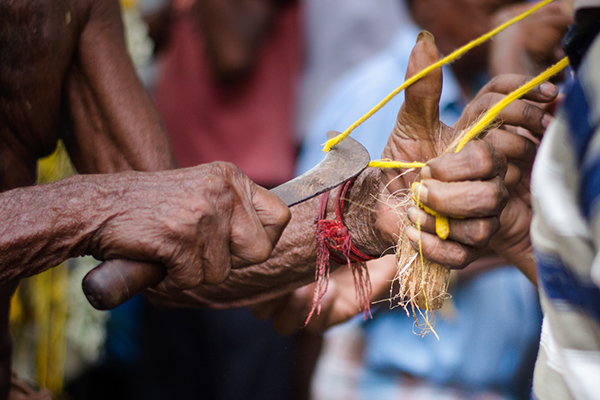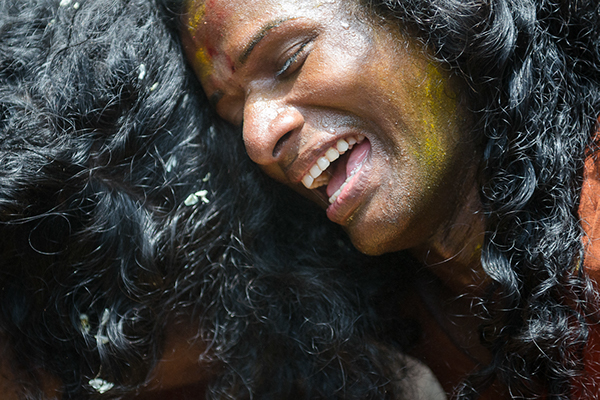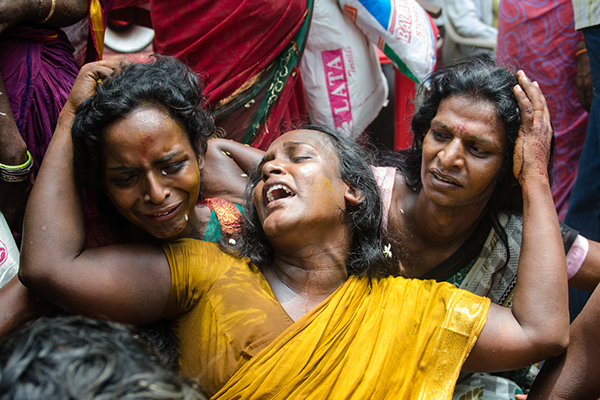 Transgenders also deserve a colourful life but in reality they are dumped by the society !