The "Fold Gold" pretzel project was a side project I decided to embark on when my friends from Toronto asked me to send them something uniquely New York City. In all honesty, I'm not sure the pretzel is very unique; but these stale pieces of dough that are cured out in New York's exhaust sure caught my eye. Inspired by the New York pretzel, and Rold Gold's 16oz bags of pretzel thins; 

I present my inedible golden pretzels.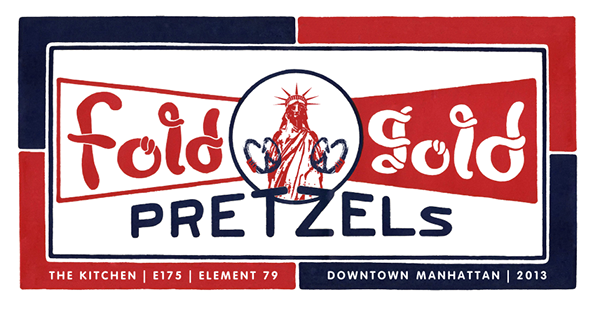 Please for goodness' sake don't eat these golden pretzels.