YOUmix was invited by Companhia das Quintas to develop the branding, packaging and promotion of a new olive oil product.
They wanted to use already the brand awareness of Pancas (well knowed for their wine) and start to produce olive oil. So the main goal was to keep the same connection and endorsement of "Pancas" brand.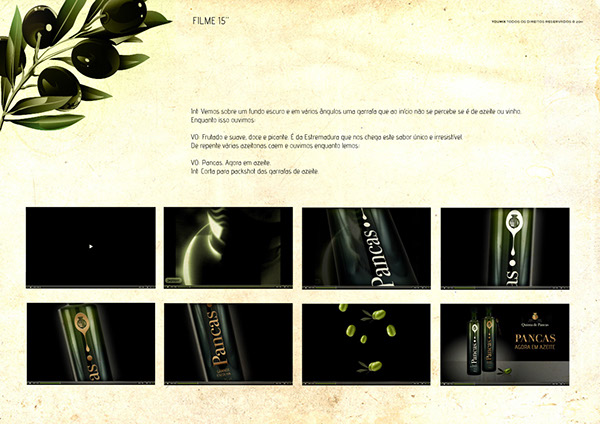 Creative Direction: Patrícia Conde
Brand Development & Design: Hugo Serôdio
Copywriting: Sónia Falcão
Made in YOUmix. All rights belong to YOUmix and Companhia das Quintas.
THANK YOU FOR YOUR VISIT!