Paper is a magazine that serves as a source of entertainment and also a resource for paper and origami enthusiasts. It aims to spread the joy of paper folding to everyone and anyone.
Paper's promotional video
The masthead was embossed and debossed to give it dimension, and to emphasize that the typeface 
is "folded".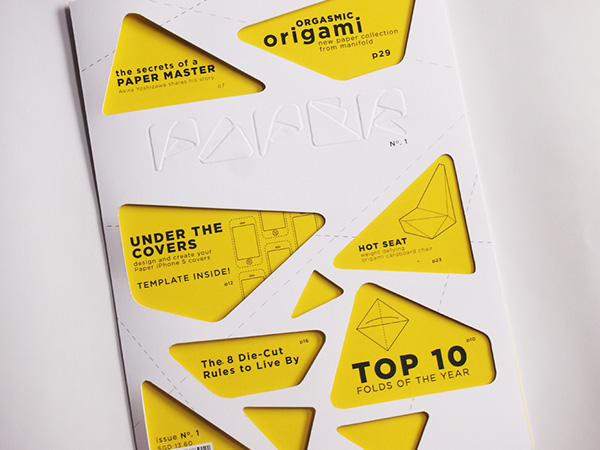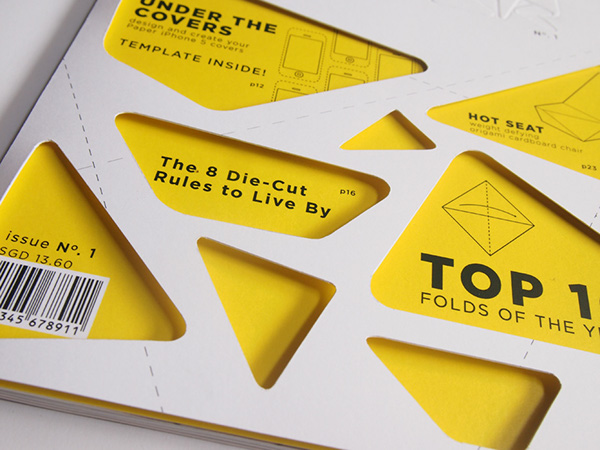 The Paper typeface was inspired by origami and it was specially designed for the masthead to speak for its focus – paper.