Assorted TeliaSonera Projects
2007 - 2010
Between 2007 and 2010 I worked for telco operator TeliaSonera, in their Design & Usability unit. The work was focused on the Swedish brand Telia, but was executed on an international level spanning across several nations and brands.

UI design and branding of the common WiFi-connection and hotspot finder iPhone app.
A digital version of the "Travelling gnomes" phenomenon, implemented as a GPS-enhanced game for iPhone. CamGnomes earned a nomination in the Mobile/iPod design category in Svenska Designpriset 2009. 
Customized themes and idle screens.
Mobile search UI design for Surfport mobile portal.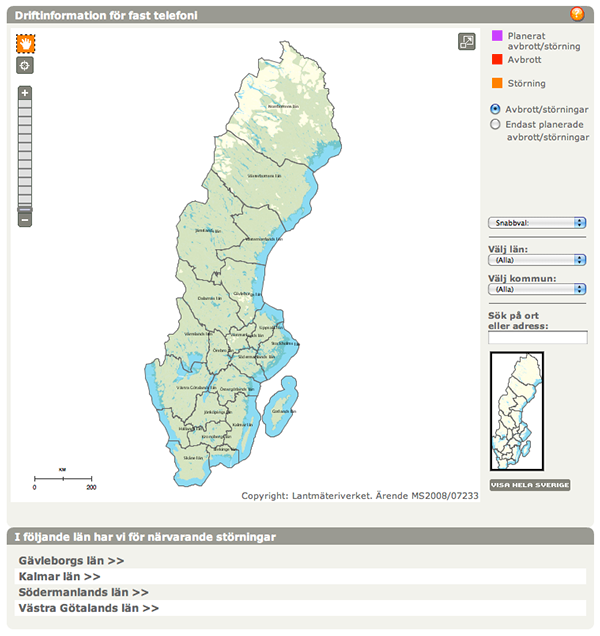 Design of the map found on Telia.se showing customers disturbances and shutdowns in the fixed line and broadband network. 
Visual design of the mobile portal SurfPort.
SurfOpen enables low-end mobile phones to view regular web sites and gives the user web search, online bookmarks and other useful tools.