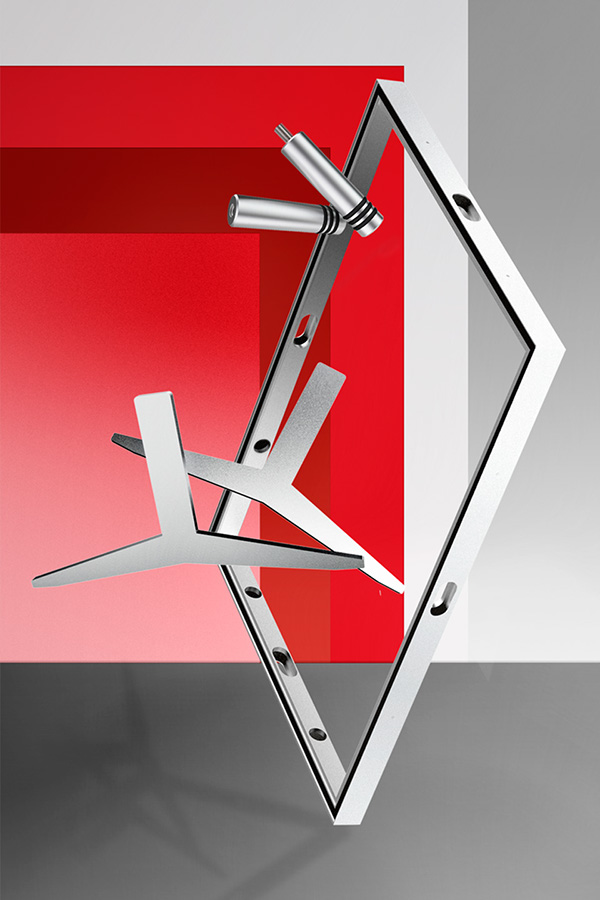 Brand positioning, Corporate identity
Clever Frame® is a system of mobile aluminium frames, which can be combined in any configuration. In every frame, on each side, you can exchange banners placed magnetically with graphics in the blink of an eye.
Our main goal was to create corporate identity system that communicates confidence and flexibility, based on timeless simplicity. The new logo has became heart of the new identity. It refers to the shape of the product. To differentiate Clever Frame on the market, we have created new key visual, presenting components of the system. Red color stays dominant color in all stationery elements, but among other printed materials we have introduced new color system, based on 3 colors, that mix together. Presentation style for the accessories was also unified, emphasising aesthetic value of the product.