These designs I did are officially for a battle metal band

TURISAS

from Finland.
I did the first one based on requests from the band,
the Byzantine style was one of the requests.
Some of these pictures are personal experimental stuff.
A version I contributed to Vol. 8 of a free art magazine BooBrowBusters by a Japanese illustrator group.
The band made men's & ladies' T-shirts and flag with these designs.
They may be available the band's merch store: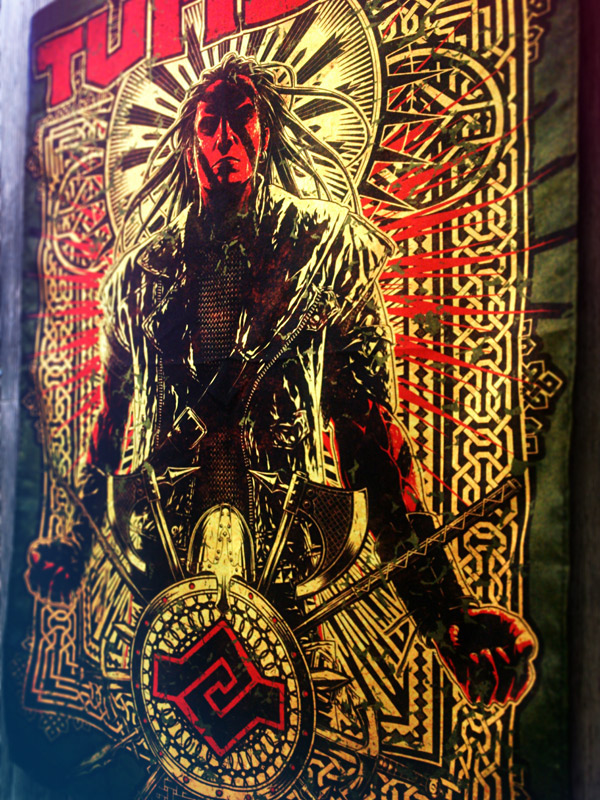 And a metal clothing label

Toxic Vision

(who remade the band's costumes) made a cloth with the shirt:
My other projects about Turisas:
Battle metal band from Finland