Circles, Square and Lines are the fundamental shapes of all cultures. The symbol above is called the Mandala. 

The word 'mandala', strictly speaking means 'circle', although it is framed within a squared borders. It is also a spatial manifestation and image of the world. In the Buddhist and Hindu religious traditions their sacred art often takes a mandala form. The basic form of most Hindu and Buddhist mandalas is a square with four gates containing a circle with a centre point.
The Circle represents heaven, the godhead, the absolute perfection. It represents eternity, yet at the same time, it is just an expanded dot, which represents both the beginning and the end. 

A circle has to be complete, even if one invisible point is taken out , it would become a patho-circle., a highly complex problem.

The largest thing contracted. 
The smallest thing expanded. 
The beginning of them all. 
The end of everything.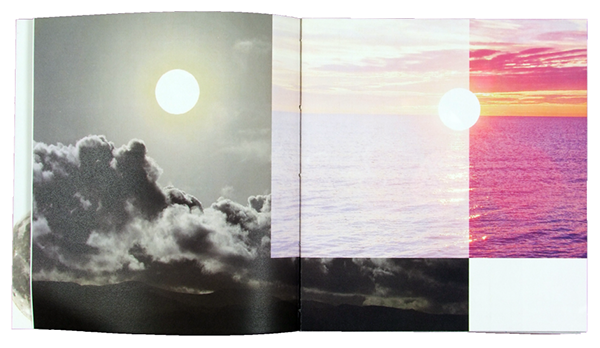 Plato considered the square to be perfection, other relate the square to a conformist.

It represents man-made perfection, equality, functionality but 
also restraints. If a circle is heaven, a square is Earth.

"Fie, fie, how frantically I square my talk!"
The Line is a boundary, a split between two things, an unknown dimension, a mystery. The line connects one place to another, a path, to be followed or broken. 

If a circle is heaven, a square is Earth. A Line is a limbo. 
The Inkless Section


The latter part of this book is an abstract exploration of these shapes without printing. The Circle obviously being the hole cut through the book, the square being the book itself and the line being the thread that binds them together.