Placed at bus stops situated near schools, the 6 Sheet adshel is an interactive blackboard which invites users to come forth and draw on it - sharing with us their childhood fantasies and ambitions in the form of illustrations.
After letting their imaginations run wild on the blackboard, users can now choose to share their creations,which will appear as floating illustrations around the campaign tagline on the 12 sheet interactive adshel. 
Shared creations will be transmitted through a security vetting system before it is deemed suitable for display on the 12 Sheet Blackboard. Shared creations will also appear on the microsite throughout the duration of the campaign.
Interactive 6Sheet panel - For audiences to draw on and share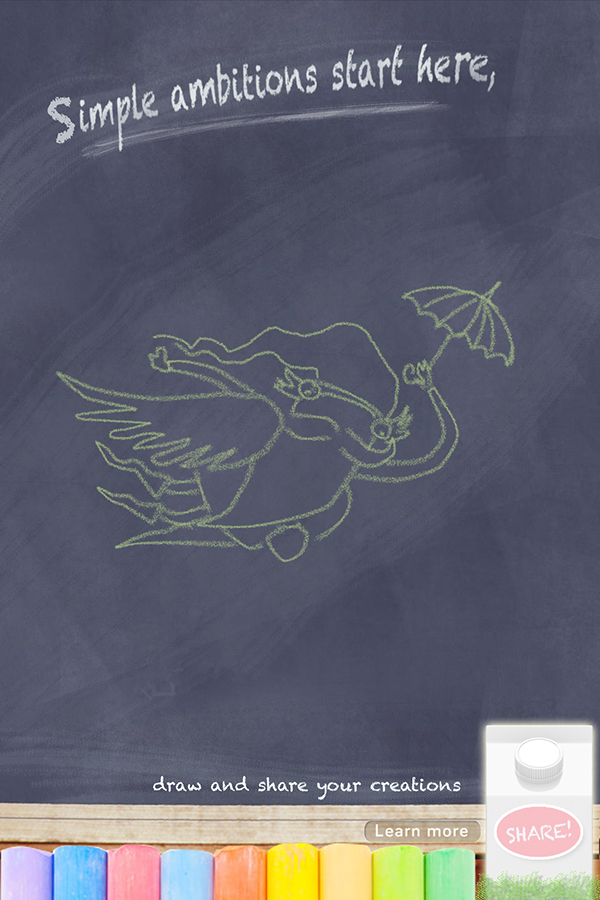 Interactive 12Sheet panel - With campaign tagline and floating creations by audiences