Synesthesia
 is a neurological condition in which stimulation of one sensory or cognitive pathway leads to automatic, involuntary experiences in a second sensory or cognitive pathway.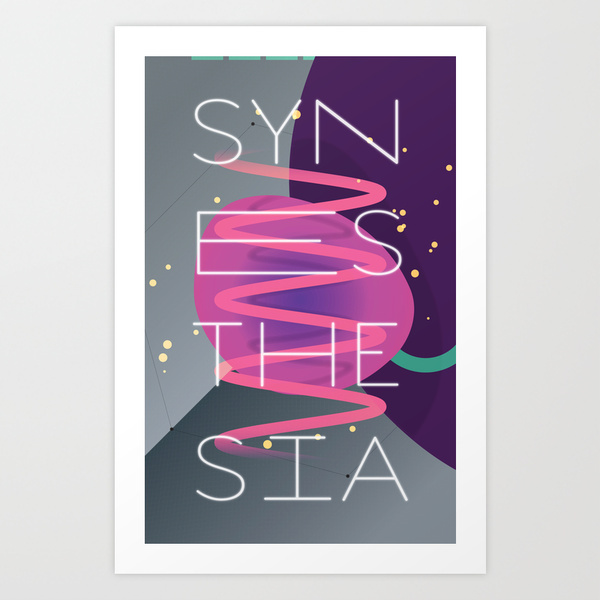 In 2012 I began developing a visual language and software to accompany music. It's aim has been synesthesia. In this software selected music produces varying animations. This vector illustration represents one moment during the application's automated responses to music. In addition the typography is stretched based on how I pronounce the word. While computationally grounded, the result is directly driven by an analog form, sound.
All great music tracks have their instrumental counterparts; for remixing, karaoke, and a slew of other purposes. My work is no exception as this poster is the sans lyrics version of the original, Synesthesia.