Hipocresía
Cortometraje. Drama romántico.
Ramón descubre que su mujer le es infiel y esa misma noche decide sorprenderla en casa. Allí le cuenta de Maupassant, un cuento lleno de amor y tragedia que no es sino una analogía de su propia relación.

--------------------------------

Short film. Romantic Drama.
Ramón finds out that his wife is cheating on him, and he decides to surprise her. That night, he tolds her ", a tale by Guy de Maupasant, full of love and tragedy, which is an analogy of their very own relation.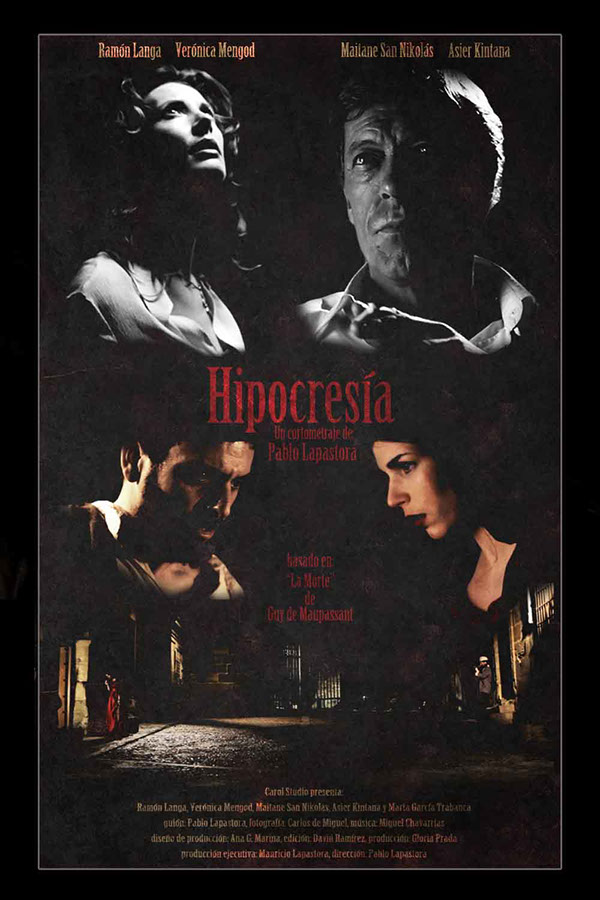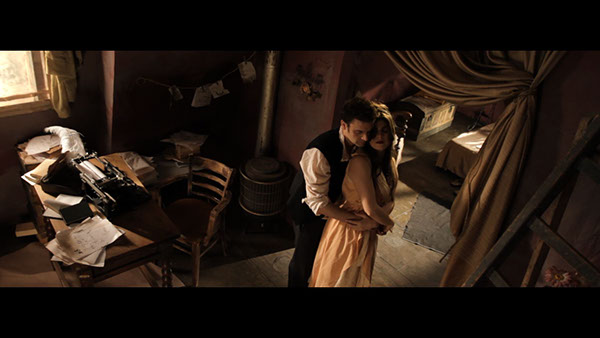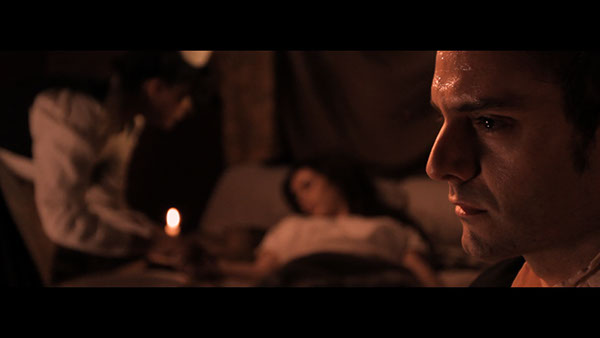 Credits
Ramón......................Ramón Langa   
                                                                    Wife.......................Veró

nic

a

Mengod
                                                            Daughter.......................Marta G

a

rcí

a T

rabanca
                                                                Groom.......................Asier Ki

nt
ana
                                                                  Bride.......................Maitane San Nikolás
                                                              Violinist.......................Miguel Molina
                                                    Gravedigger 1.......................Mauricio Lapastora
                                                    Gravedigger 2.......................Ignacio Garicano
                                                                  Dead.......................Emilio García
                                                                 Nurse.......................Gloria Prada
Crew
Writer and Director
    Pablo Lapastora
Assistant Director
     David Ceballos
Script

     Laura Rica Robles




 
Executive Producer 

    Mauricio Lapastora


Producer

     Gloria Prada
Pro

duction Assistants
Leire Pérez
Carlos Durrif
                                                                                         Miguel Chavarrías Lapastora
                                         

Director of Photography

     Carlos de Miguel
                                                 

Camera Assistants

     Pilar Marina
                                                                                        Alberto Hidalgo Gómez
2nd Camera Assistants

    Manuel Mateos Fernández
                                                                                        Manel Aguado
                                                                                        Daniel Saavedra
                                                                        

Gaffer

     Víctor López
                                                              

Electricians

     Jorge Sánchez-Lafuente
                                                                                        Manuel Mateos Fernández
                                                                                        Kusi
                                                        

Sound Designer

     Daniel Pradillos
                                                        

Sound Assistant

     Javier Pascual
                                                       

Music Composer

     Miguel Chavarrías Lapastora
                                                 

Production Designer

     Ana García
Art Director
     Iñigo Cerdán
                                                                 

Atrezzists

     Ignacio Cañete
                                                                                        Pilar Acón Segura
Postproduction

     David Ramírez
                                                                    

Dresser

    María Ruano
                                                     

  Make up and FX

     Diana Galayo
                                                

Make up Assistants

     Almudena Rubio
                                                                                       Tamara Galayo
                                                                 

Subtitles

     Stefano Valentino