Fed up with lazy journalism about 'the most depressing
day of the year' (Monday 16 January 2012), we reached
out to creatives everywhere to help us make The Good
Times, a  newspaper 
and website
in just 
one week.
The result was packed with reasons to be
cheerful, and 10,000 copies were distributed
by volunteers around London, Leeds and Glasgow.
Beginning on Monday 9 January 2012, we
outlined the project and asked for contributors.
Over the coming week we commissioned, edited,
designed and printed The Good Times, even
creating an original typeface for headlines.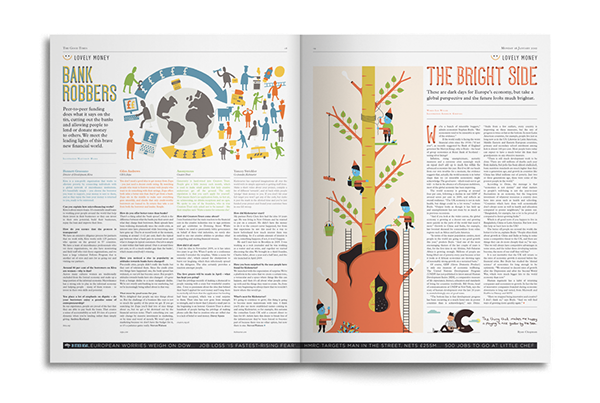 We designed and built a responsive website,
developing it in full public view over the course
of the week. We maintained a live editorial storylist
and live blog to encourage contributors.
An experiment in decentralised journalism,
The Good Times came together in just one week,
shaped by contributors from all over the world.