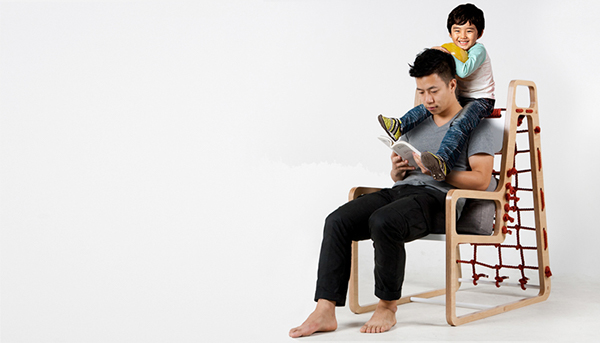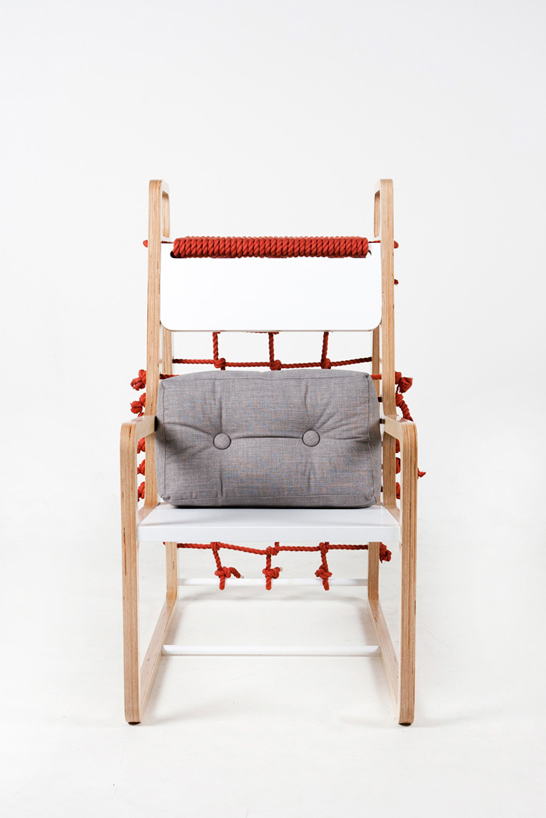 The scenario of a father relieving his fatigue by sitting in a chair to read a book or newspaper comfortably can sometimes be impossible.
kids want to play, or be hugged, taking away from the tranquility being exercised. however, designer jaewook kim has developed the 
'abooba' chair - meaning 'piggyback' in korean, a piece of furniture that encourages the playful interaction between children and parents.
complete with climbing nets and supports, the project reflects the aesthetics of a playground.