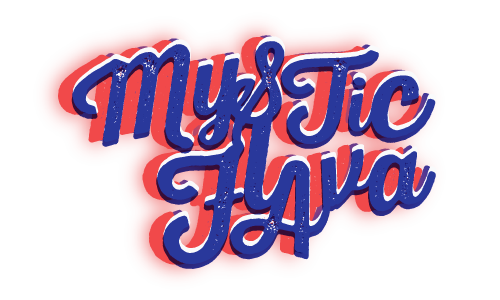 Mystic Flava is a young female music producer and sound engineer from New York.
http://mysticflava.com
Mystic Flava's production is mainly hip-hop/rap oriented so we wanted to incorporate an urban feel for the cards, and given that she's a female producer we wanted it to have some-what of a feminine touch but nothing too obvious or overpowering.
A deep salmon pink, blue-violet and off white colour scheme was implemented. Then a typographic name graphic was created for her using a script font.