Tok-Tok-Tok is a reinterpretation of a traditional wooden folk toy. It relies on the same principle of physics as the traditional toy and that is friction. However, instead of using heavy materials, Tok-Tok-Tok is made out of paper and an elastic band. The paper toy is done using traditional folk art technique of papercutting, that includes drawing and cutting of the design by hand with an X-acto knife or scissors out of the paper. The bird is cut from a sheet of acid-free, 40% cotton, 160 gsm Fabriano Tiziano paper. 

Position the woodpecker on the top of the elastic string and stretch it vertically. Let gravity do the rest!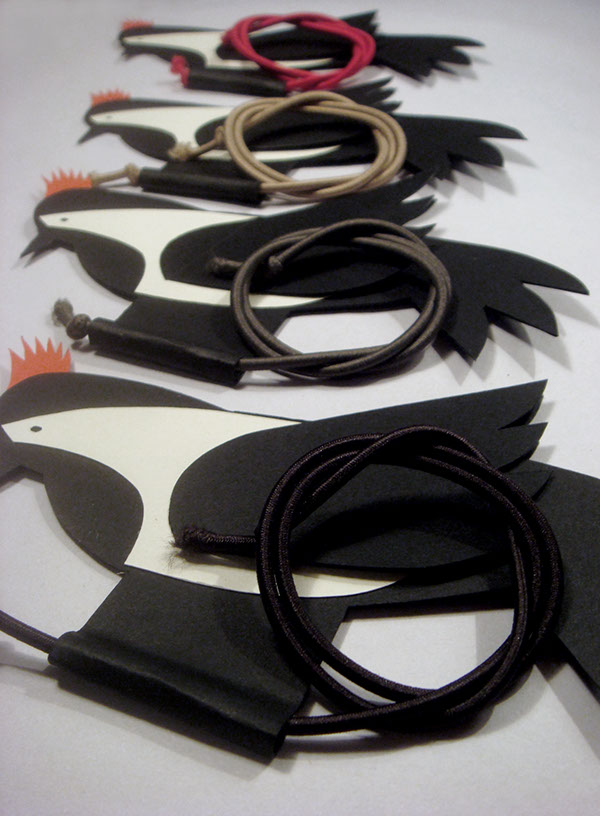 Tok-Tok-Toks will be available for purchase from Dec 10 till Dec 12 at Somerset House in London. 


http://www.thepoundshop.org/

They can also be found from Dec 10 till Dec 24 on artOmat in HDLU in Zagreb.