A Shellback is a seasoned sailor who has crossed the equator. One who has progressed and is revered for his skill and courage. Today's Shellbacks come from a diverse background. They are fearless and ready to tackle any challenge for a memorable experience no matter how when or where.
The Shellback Rum sampling experience featured
* A high-quality product trial
* Compact and inexpensive for rapid and expansive deployment
* Wet sampling while complying with the laws in various states
We also designed a pocket "Shellback Rum Hut" that captures the core experience for special events.
* An activation to be at 50+ events
* Easy to transport and set up
* Can be launched with a small budget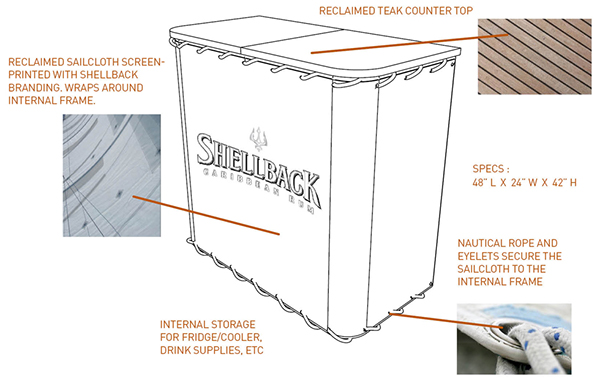 "LOVE the aesthetic and the reclaimed sail cloth. I think that's spot on."
- Rebel Creative Director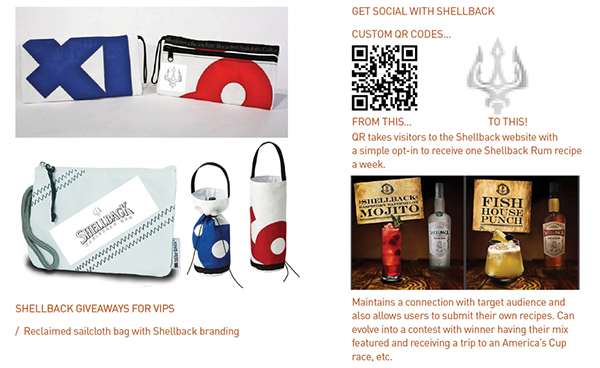 Still want more?
I want to give you more.
Please visit the following sites: