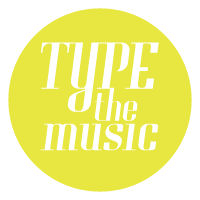 τις δημιουργικές τους δυνάμεις σε ένα ιδιάιτερο project.

Το "Type the Music" είναι ακριβώς αυτό που υποδηλώνει.
Οπτικοποιεί στίχους απο μουσικά κομμάτια συνδυάζοντας την τυπογραφία
με εικαστικά backgrounds, δημιουργώντας έτσι αφίσες για όλα τα μουσικά γούστα.
Φυσικά, επειδή η μουσική δεν έχει όρια, στο project θα συναντήσουμε
από Pink Floyd και Radiohead μέχρι Lady Gaga και Rihanna, τραγουδιστές και συγκροτήματα δηλαδή
που μπορεί να βρίσκονται σε εκ διαμέτρου αντίθεση όσον αφορά στο στιλ αλλά όλα ενωμένα
υπό την κοινή ομπρέλα της ομοιόμορφης οπτικής ταυτότητας.

H έκθεση φιλοξενήθηκε στον πολυχώρο BOOZE Cooperativa 19 με 25 Απριλίου 2013.
and create a project
based on typography and custom visuals creation.
Their first set is based on lyrics from music tracks of all kinds.
More sets are to come in the future.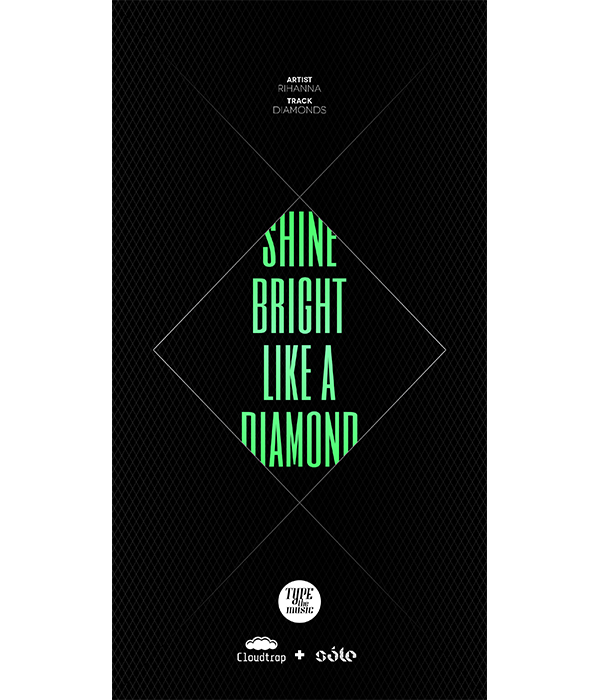 If you enjoyed it, you can also
appreciate
it !