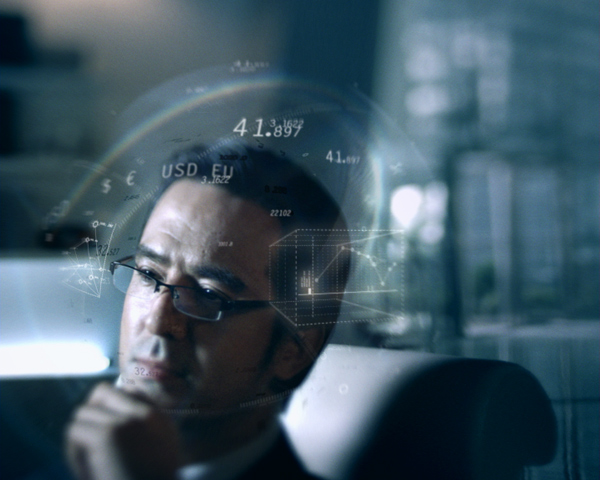 Car commercials always involve a lot of intensive cleanup work and invisible effects, and this was no exception. Over a month, we worked around the clock to please the highly demanding Citroen China and director Rob Dupear.

My involvement was spread over many areas: in Photoshop I created pitch frames. In After Effects I designed and animated graphic elements and diagrams, and tracked these to work with the motion of the camera. In flame I composited shots and cleaned up plates and car bodies, polished roads, replaced skies and number plates, enhanced tunnels, stablized motion, painted, reflected, and beautified.

The After Effects animation sequences of on-screen graphics highlight the intelligent design of specific features of the car, as well as the interaction between car and driver. These animations are used to digramatically and precisely illustrate a number of concepts: the communication between man and machine, communication between the intelligent remote and the car, features of the car itself, and the thought processes of the driver.

The animations of man and machine echo and complement one another, working to create a picture of car and driver acting as one. The diagrams, maths equations, and calculations reveal a car that is as intelligent as its driver, a car that anticipates and compensates. A car that not only looks good, but drives well.

Credits:
Director: Rob Dupear  •  Senior Compositor: Naomi Anderlini  •  Design/Animation/Motion Graphics (After Effects), Compositing (Flame): Scott Geersen  •  Producer: Lizzie Topen  •  Agency: Dentsu Beijin

g