Apple is the new wide
Suggested new Apple screen designs

Apple have always been famous for the sleek, smooth designs.
As an apple user ( iPod, iPad & iPhone soon ) i demand a new screen design to give me a  Full screen experience.
Here's is how i would like it to be.
Suggested new Apple screen designs presented as a suggested Christmas Commercial, by atdesignz for Apple. Assuming it would take some time for the hardware-software integration.
waiting for it... any given Christmas!
© 2010 All rights reserved for atdesignz. No part of the material protected by this copyright may be reproduced or utilized in any form or by any means.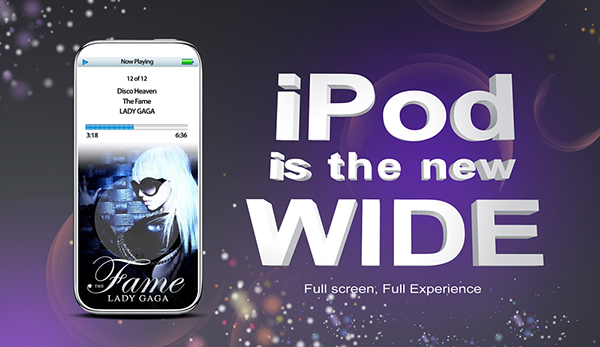 Suggested new shape for iPod shuffle ( wheel-based Touch screen - full screen ).