I recycled a leather sewing box and made an illustrated family portrait out of it. Here is the cuttest couple ever, falling in love at first sight. The end product is a 3D collage piece of art. The man is holding real flowers and the background is made with a nice vintage fabric.
My whole work consists in recycling old items and turning them into pieces of art. My main topic is couples falling in love. Mixing the two works pretty well I think and emphasizes the softness and the truthfulness of this feeling.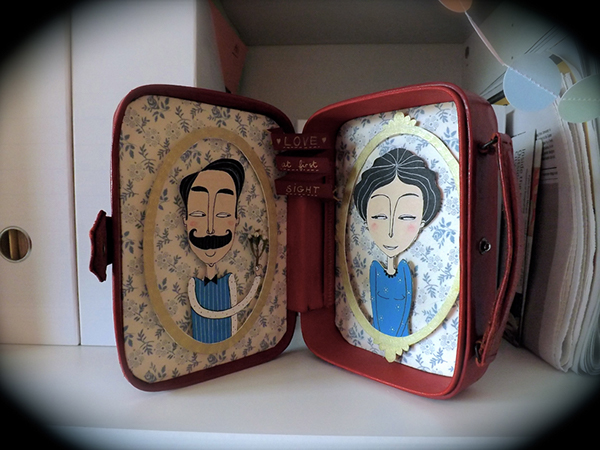 —  Many thanks for looking at my work.
—