This was really exciting project. I did a poster design/illustration for Steve Aoki's concert at Sasquatch Music Festival. I came up with Japanese influenced almost a modern twist of Ukiyo-e, wood block print because his Japanese heritage and an agressive image to capture his music. Some of the giometric shape also matches his electro sound feel. The poster will be printed in 2 color screen print with black and gold ink.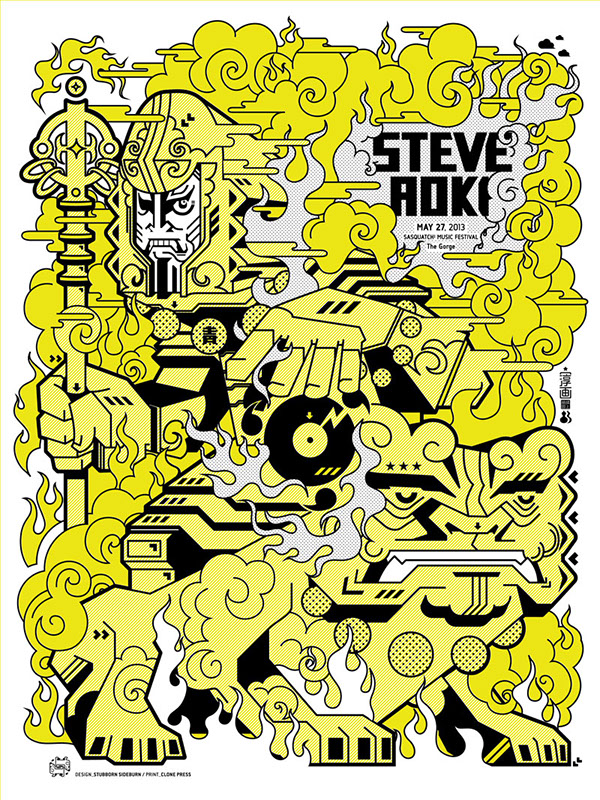 The actual poster will be printed with gold ink. Where you see yellow right now would be a bit more spicy and sparkly! Also, you can see the close up below to show some areas have halftone line patterns instead of solid color.
The following series of images will show how I develop my ideas and process of this project.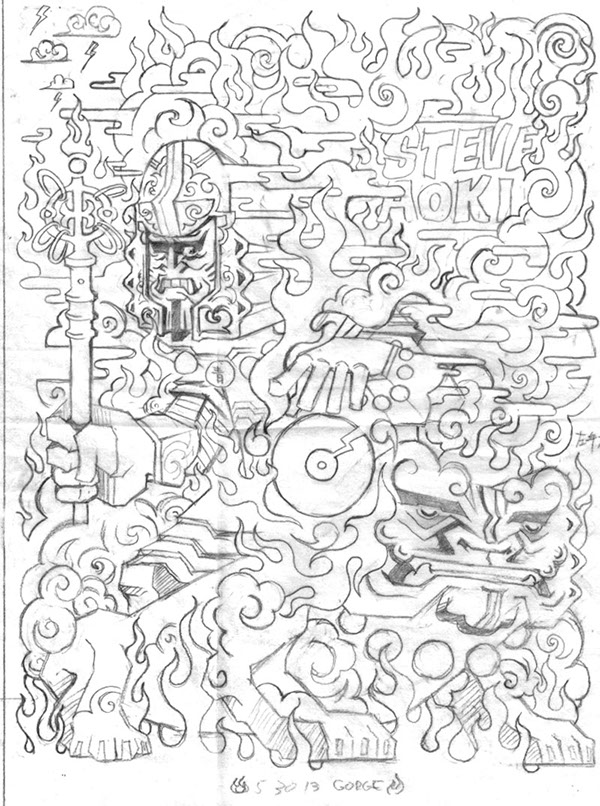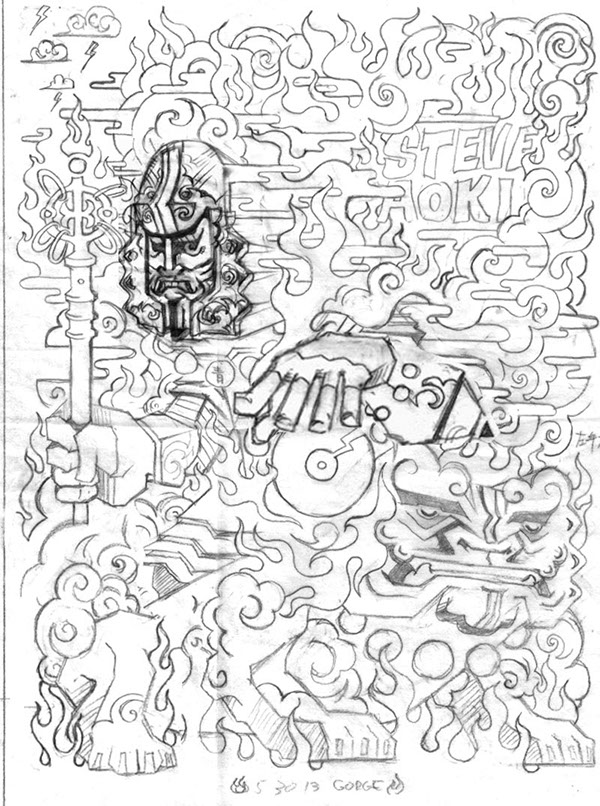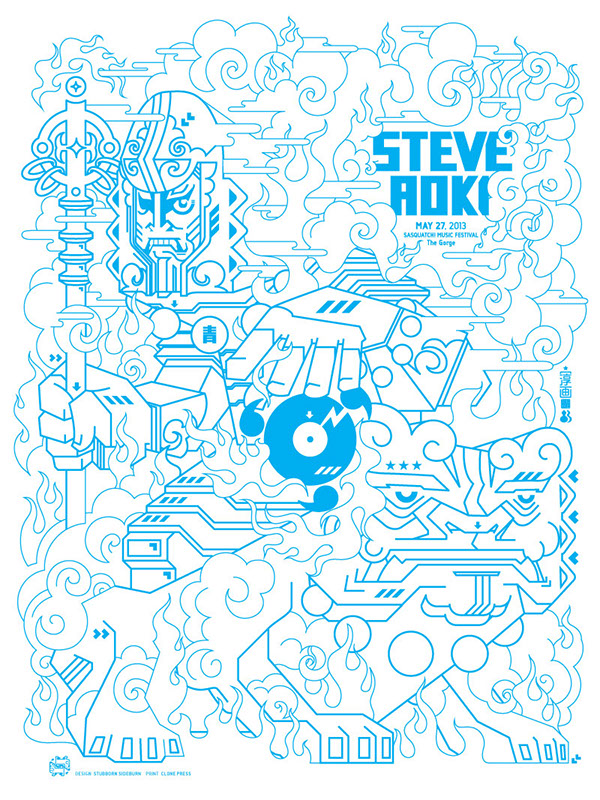 below is full color digital version