OFFF & SHOWUSYOURTYPE | Barcelona | 2013
1. First off, I started by creating some type and built up a rough render in Cinema 4D, throwing one of my selfmade materials on it, giving it a sharp, colorful and abstract look.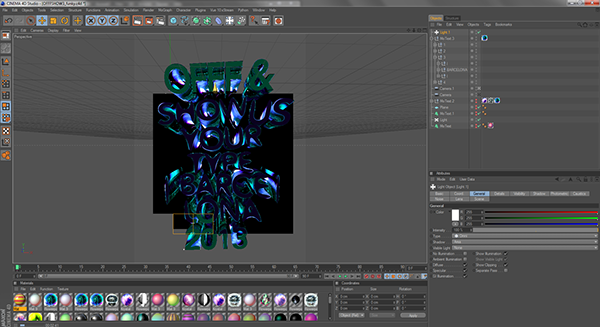 2. Finished render + detail shots.
3. Steps until final work.