Raise brand awareness and consideration of Glidden Brilliance Collection at Walmart.
Three segments, per client: (1) Renting DIY shoppers (2) Current Walmart paint shoppers and (3) DIYers shopping Walmart home.
Our research revealed that all three are primarily interested in the euphoric feeling of accomplishment that comes with completing a DIY project and the need to get that feeling at a low price.
Strategy
Convince DIYers that Glidden at Walmart makes it possible to achieve a sense of accomplishment at an affordable price.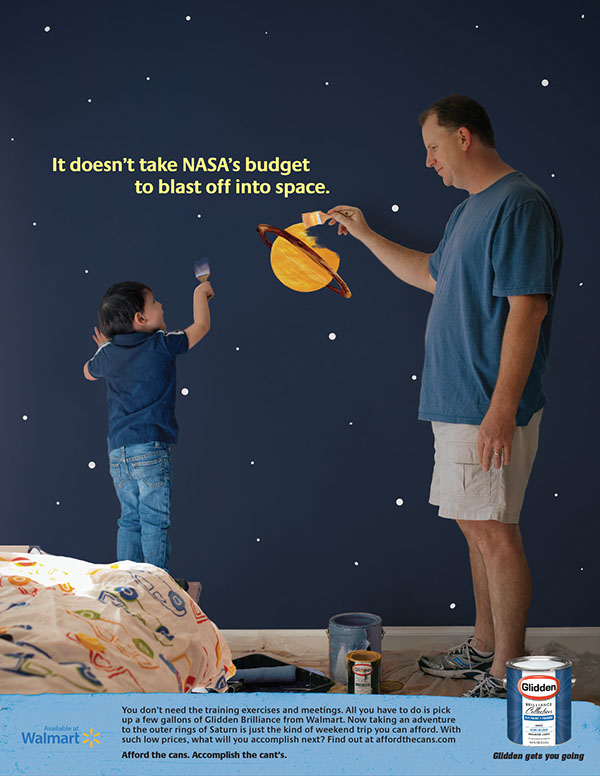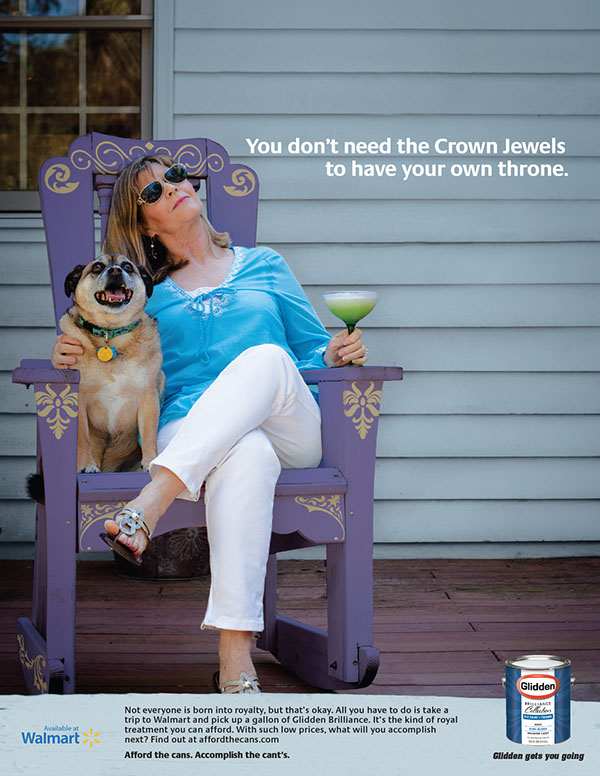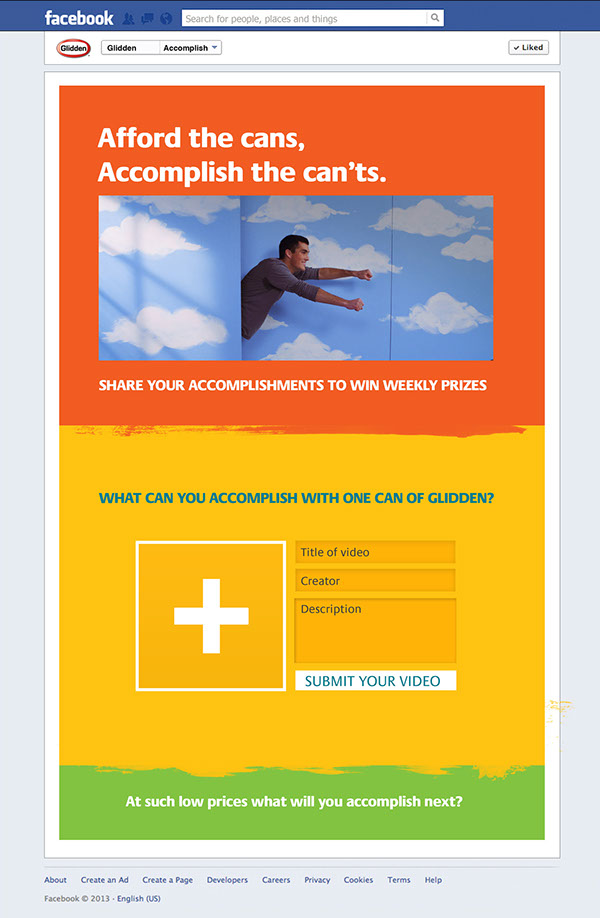 •  Lets users input a project and budget, then determines desired materials within a specified price range
•  Allows users to add desired materials to "shopping can"
•  Provides the choice of either purchasing items directly from their smartphone, or taking the list to Walmart 
PAINT AWAY YOUR CAN'TS DAY:
•  Charitable one-day event in cities where Walmart is prominent
•  Event features paint-by-number style murals provided by Glidden and furniture the community can participate in painting and refurbishing
•  Volunteers from Glidden and Walmart coach participants and show them how easy it is to achieve a personalized home and build their confidence in the process
•  Video from event ultimately viewable at the event splash page and microsite
•  Murals donated to a local children's hospital; silent auction for furniture with proceeds to Make A Wish Foundation
DIGITAL OUTDOOR BILLBOARD