This is my title
Some type of sub-title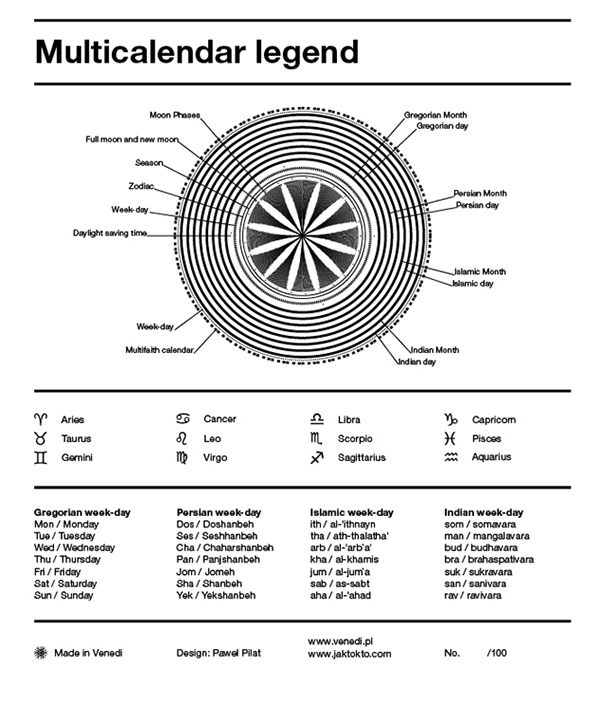 DESCRIPTION:
graphic design of multi calendar for 2011
contains: lunar phase, season, zodiac, daylight saving time, Gregorian calendar, Persian calendar, Islamic calendar, Indian calendar, Multifaith calendar
religions: Bahai, Buddhist, Christian, Hindu, Mormon, Musilm, Jain, Juwish, Pagan, Rastafari, Sikh, Shinto, Zoroastria
The poster are limited edition hand numbered of 100 copies, printed in screen printing technology on 300g paper. They will be send rolled in a grey heavy tube.
Size:100 x 70 cm -
 29€
Shipping
Poland : free
Europe : 10€
United States & Canada: 17€
Other : 22€
PRE-ORDER NOW !!
Mail at 
pawel@jaktokto.com