"Unexpected serenity" — em Ferragudo, Faro.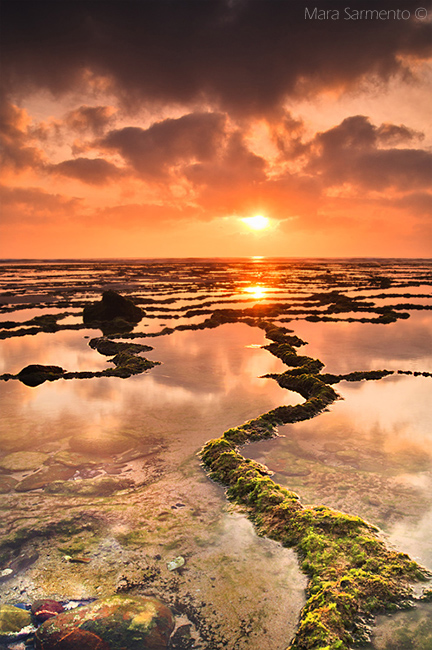 " The emerging darkness" —  Vila Nova de Milfontes, Beja.
Dark ballet

"Paralyzing seas, that push you violently against sharp rocks, but perversely dont let you drown".
Mara Sarmento
Perceptions
"Which lens do you see the world with"?
Mara Sarmento
Mirrors of Illusion

Looking for what is beyond form and surface;
The voice that dwells in you likes to deceive you.
Mara Sarmento

Localization: Alvor - Portugal

In these empty worlds, our souls are filled. 
And there you are - trapped between mirrors, trying to loosen up. 
Mara Sarmento
Localization: Praia do caniço/Algarve - Portugal — emAlvor, Portimão @Algarve.
Natural Disaster
"The man, as well as nature, can not control the impulse for destruction, although for different purposes. The nature renews, man aspires". 
Mara Sarmento