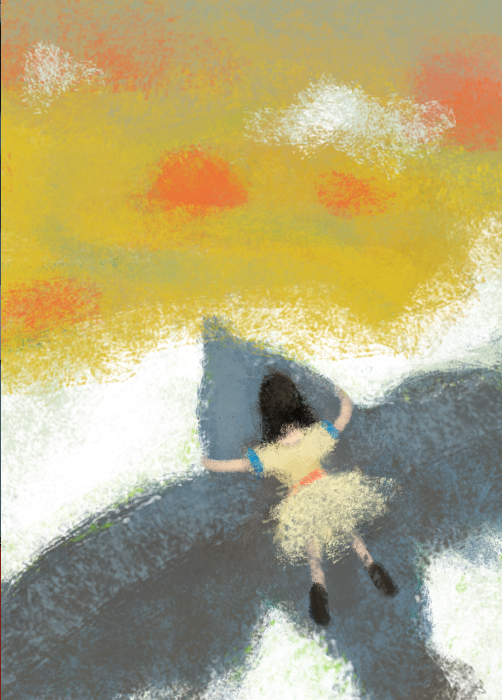 Illustration (c) Connie Tan 
character design (c) Inga Skallerud 
Bird On a Wire (c) Colosoul group Inc., 
3/5 images for my volunteer work. 
This is a children's book project based on a girl named Frankie and her little black bird. 
Medium: Digital image, Photoshop 
Time: 3 weeks (Coloring + concept) 
While the images themselves may look unrefined, it was a great opportunity for me to become more familiar with the digital medium.