Gril-Lit is a brilliant grill light that turns on automatically when you open your grill, allowing you to focus on what's important: dinner! When you are done grilling, simply close the hood and Grillit turns itself off. Its elegant design is easy to adjust to illuminate any grill surface. And the sleek form and finish are a beautiful compliment to your high-end stainless steel grills.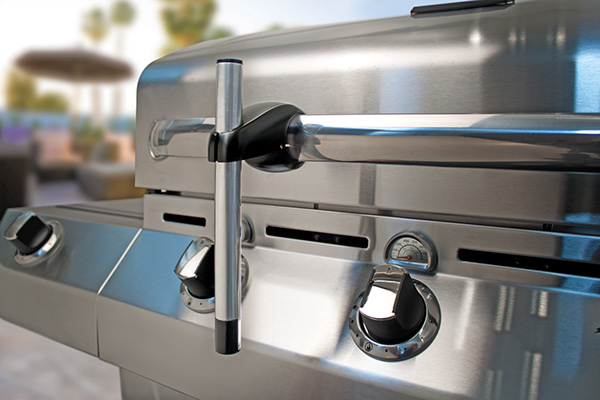 Gril-Lit's built-in gravity switch turns on and off based on orientation. So when the hood is up, the light is on – shining bright, efficient LED light onto your grilling surface. And when you're done and have your hands full with grilled goodies, all you have to do is close the grill and the light goes off automatically. No waste of power. No hunting for the switch in the dark. And no running back outside to switch off the light after you've carried the food inside.
Gril-Lit features an easy way to adjust the beam of light. Simply slide and twist the barrel to point the light where you need it. Its adjustment range far exceeds other handle-mounted lights, without complicated hinges or pivots. And the adjustable clamp fits securely on most grill handles. The rugged all-weather construction never has to be removed.
The brilliance of Gril-Lit is its simplicity: bright light when and where you need it, automatically. Gril-Lit is designed and produced by BOLTgroup.