SunRise 2008 – Travel incentive and conference
Event brand design. Theme, logo and large screen content design.
To elevate the SunRise incentive event to the next level of engagement, every attendee received a high-end Nokia phone, engaging the audience with audience polling & voting, text messaging to a large wall of screens diplaying a scrolling list of all participants and allowing to communicte as an individual with the larger group of participants.
The phones containing custom developed applications to view site maps, check schedules to connect with other attendees, update and change conference agenda information, enabled SUN to drastically reduce the need for printed materials.
The campaign included monthly emails, a program web site, brochures, invitation packages, phones with custom applications, a large interactive multi media wall, re-usable on-site signage systems including reception stations consisting of fully recycable cardboard desks, as well as 3-D attendee give-aways.
My Role:
Concept & event brand design. Including all branded print & digital communication elements, as well as digital screen content, signage and wayfinding elements and mobile phone event content.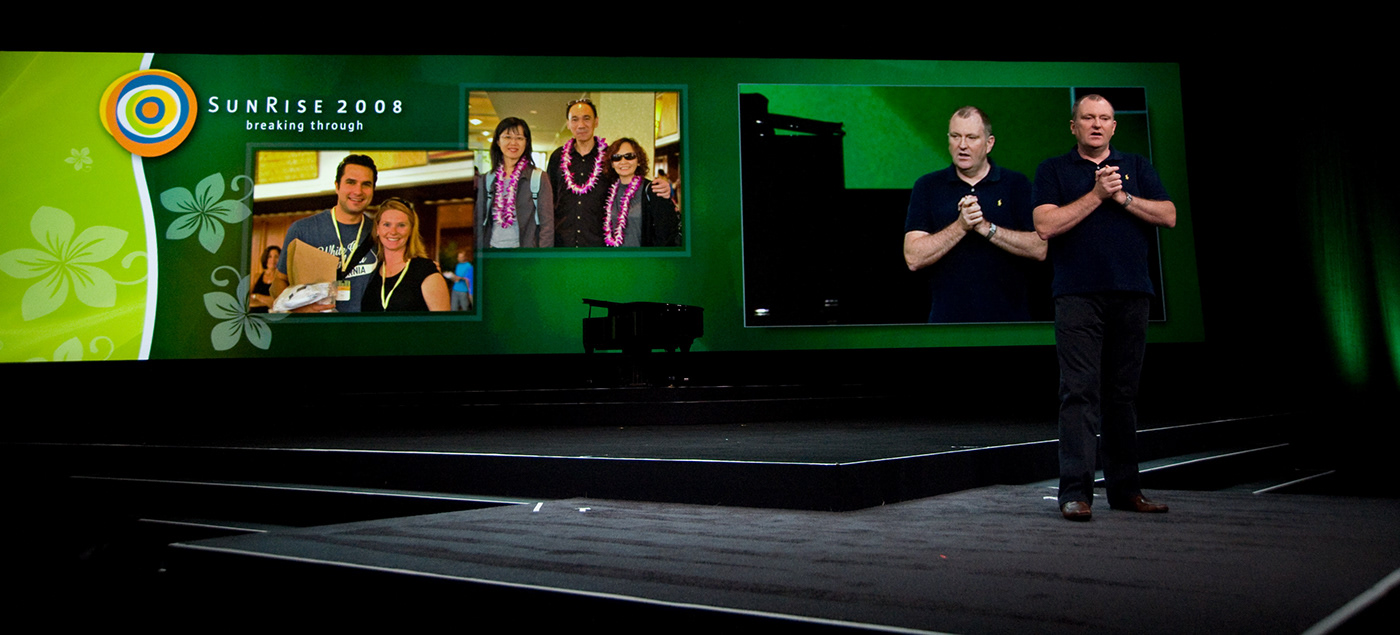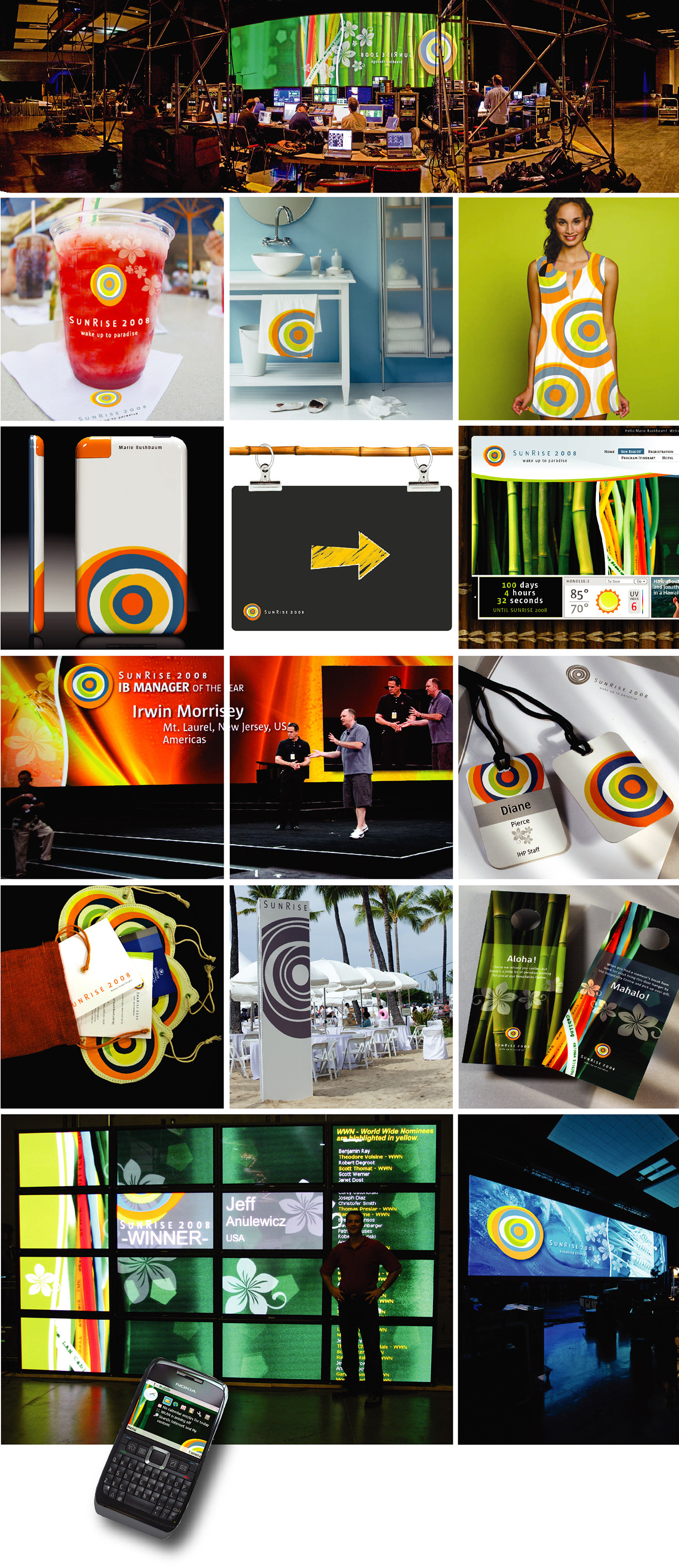 All Things Interactive.
Developing WAP, SMS communications, Text-to-Vote and screen capabilities along with on-site mobile support. In the end, over 1,000 Nokia E71's were configured, personalized and distributed with more than 62k text messages exchanged.