A friend is having his wedding and ask us to design a simple and economical wedding invitation. This is what we came up with. The bride likes lilies and the color purple so much, so we try to put some lilies and purple in the invitation. The map was later placed at the back of the invitation.
Client: Daniel and Novita
Agency: Lady Jaws Design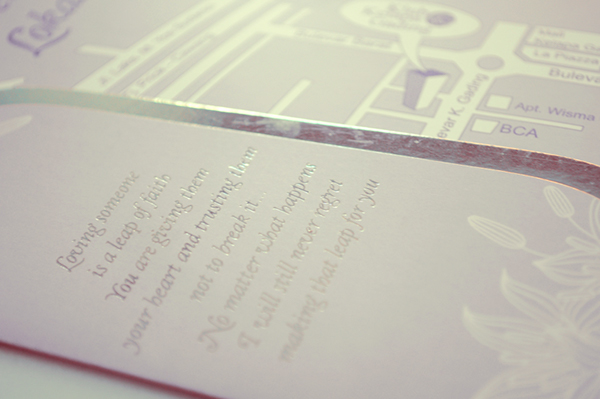 The finish invitation, we put a ribbon to 'lock' the invitation nicely.