Sea Turtles Need Your Help is a concept app designed to raise awareness about the situation of sea turtles nowadays. The user can access to the information easily and with an efficient story-telling.
-

The main goal of this application is to make the public think about his behaviour and how human activities such as coastal development or accidental fishing influence turtles life expectancy.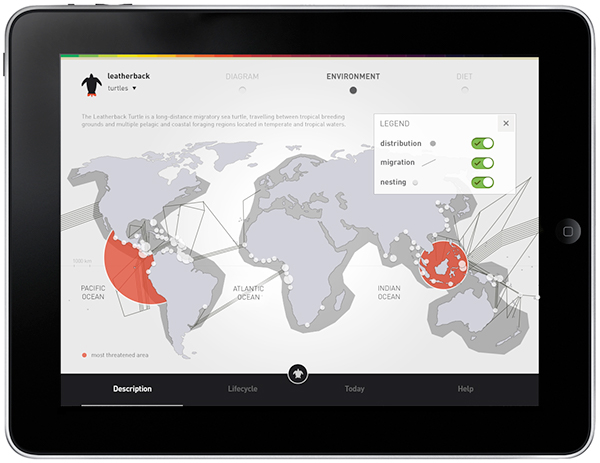 The most important part of this application is dedicated to turtles lifecycle.
It introduces the survival rate of sea turtles and what are the natural and human hazards they have to face during each step that compose their whole life.
Sea Turtles Need Your Help