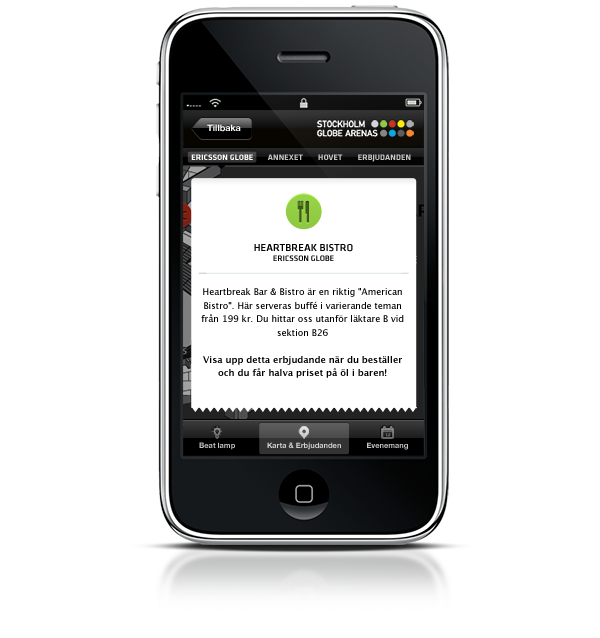 In the middle of Stockholm, Stockholm Globe Arenas offers various types of events (for example concerts and exhibitions) in their four arenas.
Facelift for Stockholm Globe Arenas digital channels. The landing page was re-designed along with the event template, newsletters and Facebook page. An iPhone-app, where you could book tickets and get offers at the shops located in the different arenas, was also created. Note, iPhone-shots in 75% view mode.



Role: Art Director.
Made at Pool.
The iPhone app was designed together with Johan Pödra.