Hardly anything is open 24h in Rome: a few bars, a few stores, self service gas stations and flower kiosks, a lot of flower kiosks.
You can find them everywhere in the city and they never close. They never close.
Their presence has always fascinated me, they seem like sentinels in the quiet roman night,  small lighthouses populated by half-asleep immigrant workers.
The photos were taken while wondering through the city in search of these islands of light and flowers.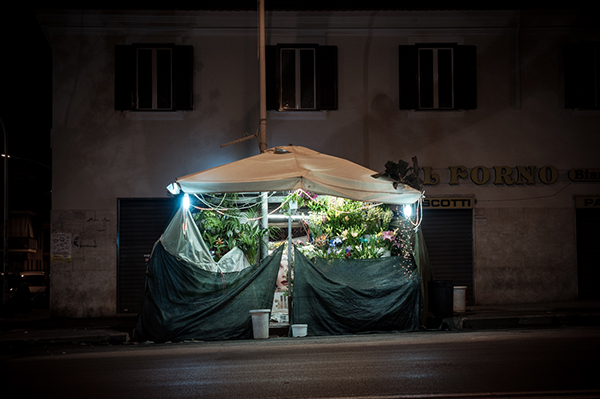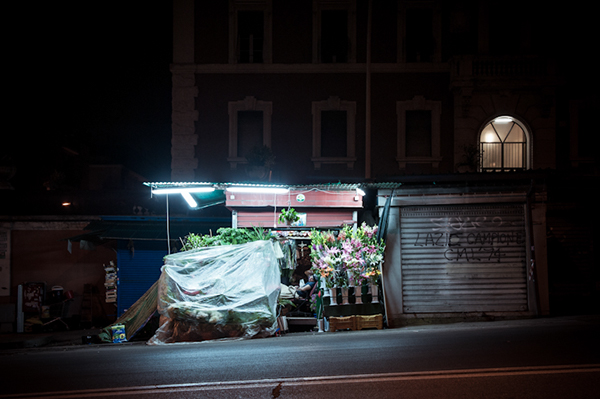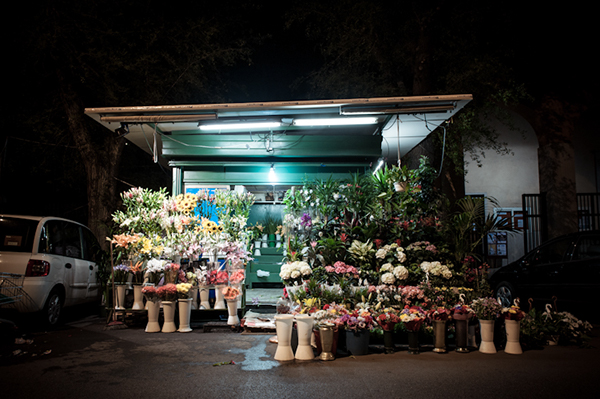 Why do these kiosks stay open 24h remains a mystery. They are  mostly distributed in peripheral areas of the city, and on an average night almost nobody stops to buy flowers.
The night florists are all immigrants who spend the night taking care of the plants and sleeping on their chairs or on the floor.
--

"Fiori 24h" was selected for the NATURAE 2014 exhibition "Experience of Space", at the Museum of Contemporary Art of the Vojvodina, in Novi Sad. More info here