Radiohead: a dark new world.
School project: Illustration. Create a fictive album for Radiohead. Vinyl format.
I choose to make something more... darker than their other albums.
Here is the line. Pencils and ink. 35*35cm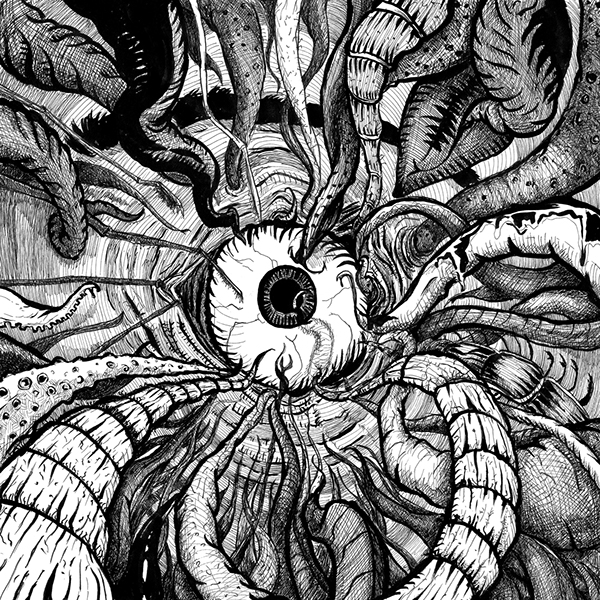 There is exemples of a few tries with colors... But I just prefer the Black & White.