HOAS Pasila, located in Central Helsinki, provides a home for 250 foreign students. The residents are mostly European exchange students who come to study at one of the higher education institutions in Helsinki. For many of them the building is their first home as well as their first taste to Finland.

The building is a 1970's architectural gem, which was falling into disrepair. The lack of feeling of ownership led to some problems - like misuse of the building and its facilities. Our challenge was to make this building feel like home. With a little colorful chalkboard paint and some bold typography we made the interiors part of the architecture and a vibrant space for living. We painted the hallways from floor to ceiling, turning them into chalkboards, instead of forbidding writing on the walls, we began promoting it.

As a result the building became an interactive participant in the student community: "talking" to its residents, encouraging them to get to know each other and do things together, creating a unique environment they could call their own. The project is part of HOAS Lab, a 2-year design project by HOAS and Demos Helsinki striving for new user-led innovations in sustainable and shared living.
Project by Ilari Laitinen and Enni Koistinen.
Client: 
HOAS Foundation for Student Housing in the Helsinki Region
Photos:
Antti Ahtiluoto and Ilari Laitinen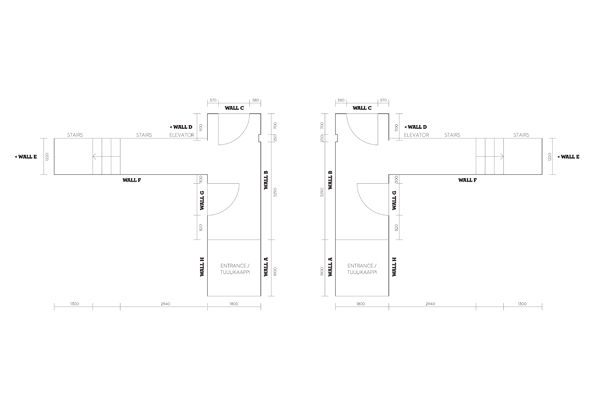 Red Dot Design Award: Communication Design – 2013
Red Dot Design Award Winner
IxDA Interaction Awards – 2013
Winner in the 'Connecting' category
Grafia's The Best of the Year Competition – 2012
Young Creatives Special Award Winner
Young Creatives Honorary Mention
HOAS Lab Design Halls Competition – 2011